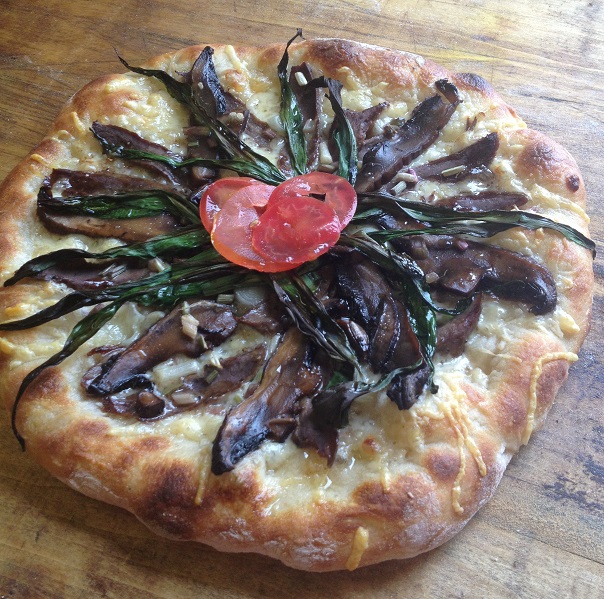 Pizza is my business! It's how I make a living and sometimes it takes every moment of every week to keep my business running. Most of the pizzas on this blog are creations I make for my customers every week and some of the posts suffer from "Pizza Shock" or the fact that all my planned culinary finesse gets ruined by a massive influx of pizza orders that waylays my concentration, my recipe writing and photographs. This is one of those pies that almost hit the shitcan after a very busy day, (hence the bad photo above). So if you can hold your nasty comments about crappy photo's, crummy writing and just…have a heart…literally!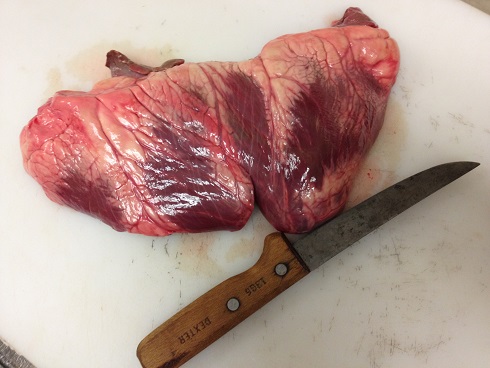 The heart in question is from my good friends at Shews Orchard. They are stalwarts at the Athens Farmers Market and produce some of the finest meats and fruit in Ohio! Not long ago, I bought a beef heart and wanted to incorporate it in my menu-mix. Here is the pie I came up with.
Beef heart is one of the most meaty tasting offal's I've eaten because it's flavor is less irony and contains a minimal astringency on the back palette. I've paired this with melting Piave Vecchio, an underused and very resilient pizza cheese from the Veneto region of Italy. Most folksPiave has the nuttiness to stand up to the beef heart and Portobello that I had planned along with some spring ramps for an additional facet of "Bad Ass pizza"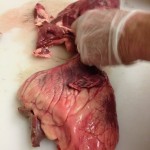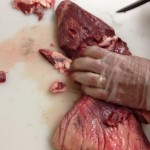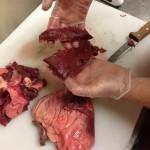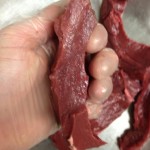 Fabricating a beef heart looks harder than it is. In fact, it's very simple. Just start with the outer silverskin revealing the beautiful red flesh below. Cut out the veins and tough walls to reveal strips of wonderful heart.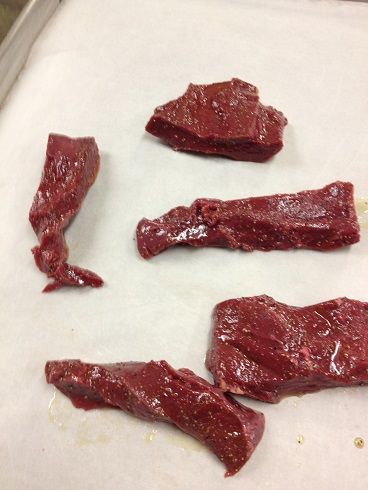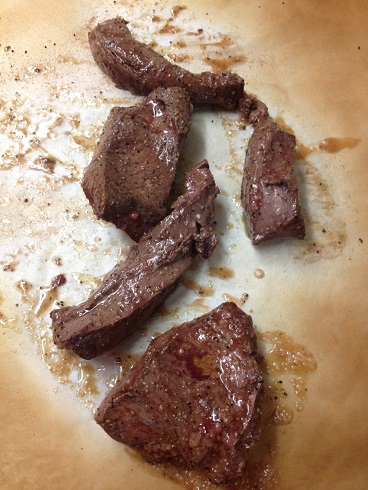 All I did then was to salt, pepper and roast the heart at 450 degrees for 12 minutes. I also roasted an oiled Portobello mushroom in the same oven for 12 minutes then pulled it out and reserved the mushroom for slicing. (Remember Holmes, both will be sliced and cooked on a pizza later so don't cook the shit out of them.)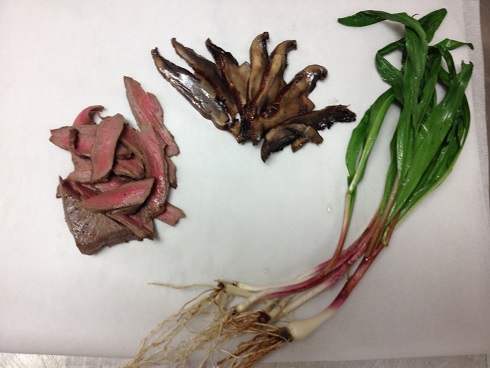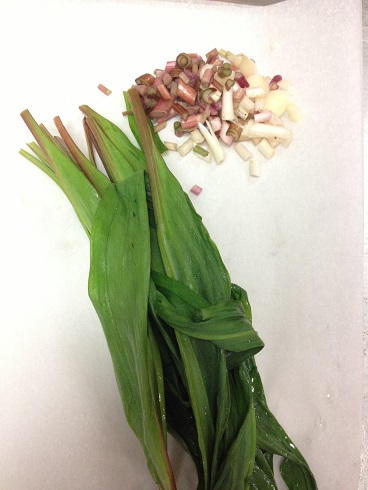 Now you are ready to make your pizza. Take six ramps and wash well, finely dice five inches from the bottom after taking the roots off reserving the "flags" for the pie. Slice the heart and Portobello. Take your proprietary dough and make a 15 ounce dough ball and form a disc. Place on parchment ready to put on an upturned heavy gauge cookie sheet or a pizza stone that has been heated in a 495 degree oven for 30 minutes…or the hottest you can get your oven.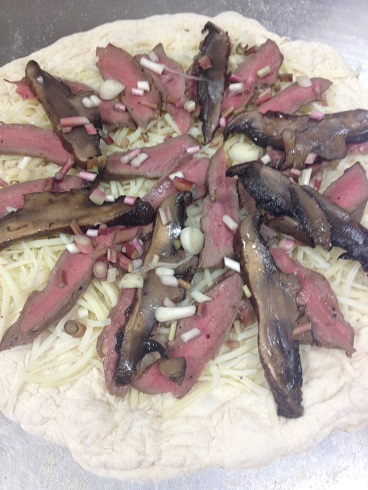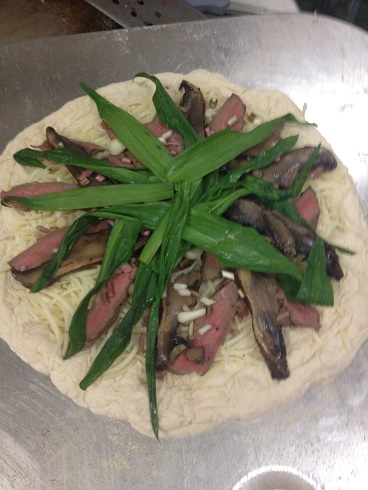 Place the cheese, thinly sliced heart, sliced Portobello mushroom and ramps on the pizza and cook for 12 to 17 minutes in the oven until done. Garnish with some tomato for color and  enjoy until your hearts content!