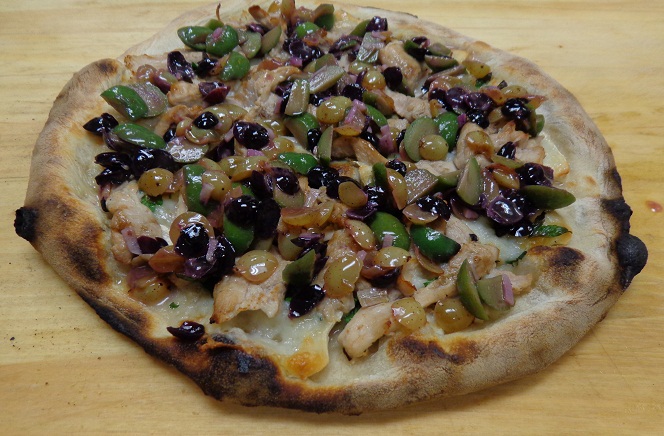 Well, now that I've confused everyone with my natural yeast quackery, lets make a pizza.
For this recipe, I was inspired by one of my favorite pasta recipe books, Pasta Sfoglia. This book is written by Ron and Colleen Suhanosky with Susan Simon and includes my inspiration on page107-The Cuscinetti, black olives, green grapes and parsley recipe on this page sounded great because of the bag of Vidal Blanc and Cabernet Franc grapes Neal gave me. I just tweeked it a bit using some goat cheese, flat leaf parsley and those beautiful bright green olives called Castelveltrano. They are brined when immature and are from the province of Trapani, (of the sea-salt fame.) The mellow unassuming taste of the olive will be a perfect foil for the grapes.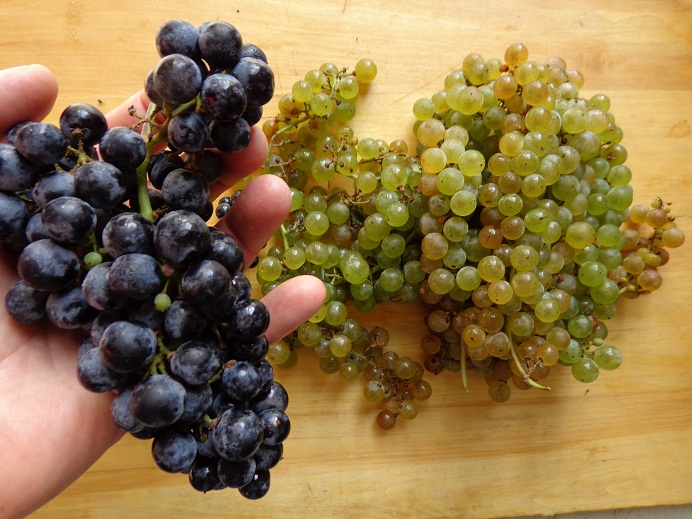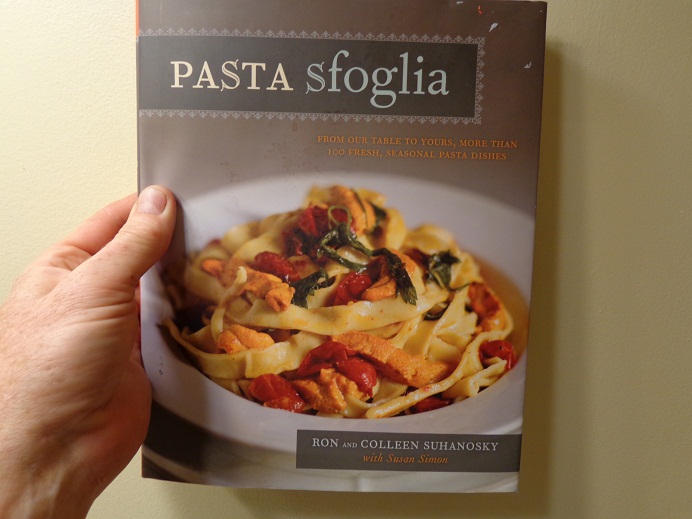 Ron has a new book out called "The Italian Table." and has a great nack for finding the heart of flavor using simplicity and old-world common sense like his Whole wheat spagetti with cabbage, wild mushrooms, guanciale and caraway or combining juxtaposing flavors that meld together with the bridge of another ingredient like another spagetti dish- using shaved melon, basil, cracked black pepper and extra virgin olive oil. Thank you Ron, this pizza tasted great and…like Picasso said, "Good artists borrow but GREAT artists steal."
Let's roll another pie out now. I go to the French World Pizza Championships in Paris tomorrow, so this has to be a fast one.
For the Dough:
Set aside one seven ounce dough ball (from the natural yeast dough recipe on this blog…last one to be exact.)  to use after the olive/grape sauce is made.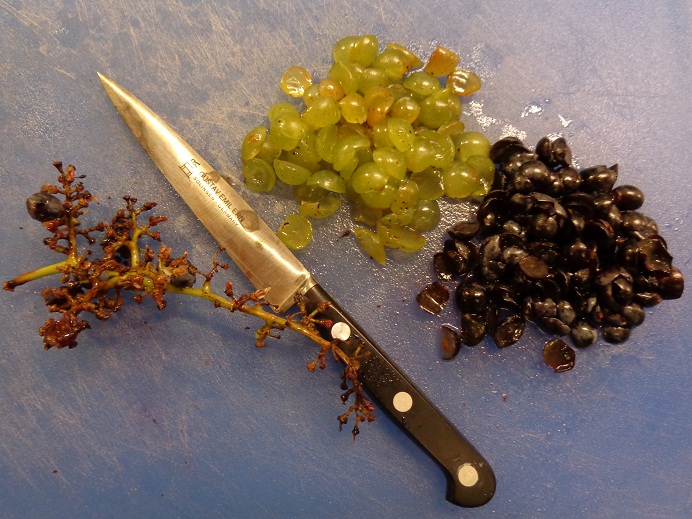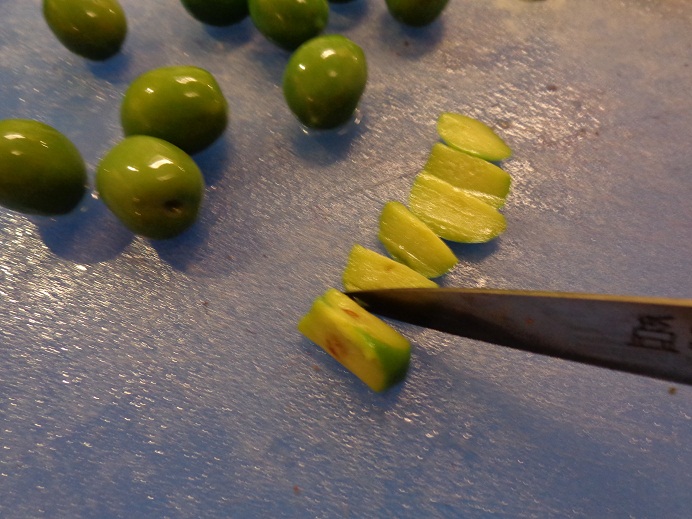 For the sauce: Slice one bunch each of the Vidal Blanc and Cabernet Frank grapes, deseed only if you haven't had coffee. Cut a handful of Castleveltrano olives around the pit. This will mimic the sliced grapes.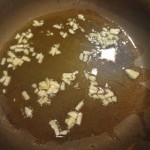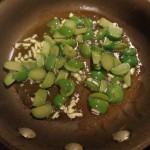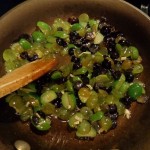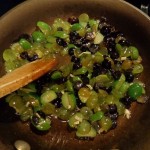 Chop one clove of garlic into a fine dice, add to a pan on medium high heat with one tablespoon of extra virgin olive oil for four minutes or until the garlic is just starting to brown. Add the olives and toss frequently for three minutes, then add the grapes and cook for another three minutes. Do not overcook this, you are only melding the flavors.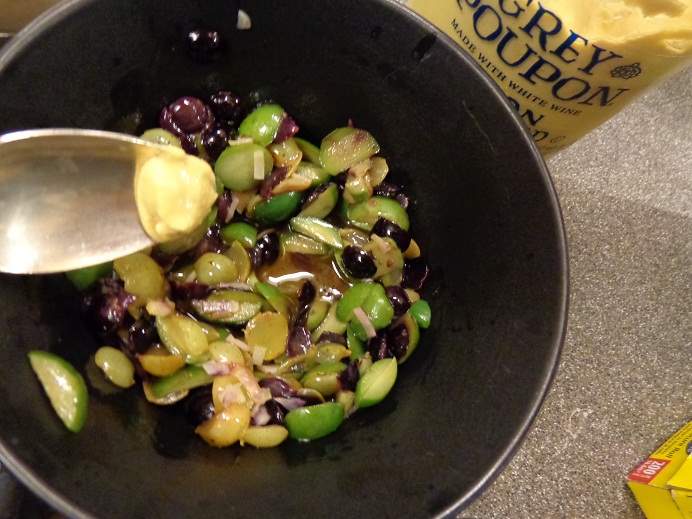 Place into a bowl and add one tablespoon of Dijon mustard. Stir and set aside.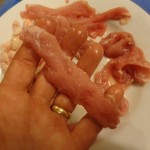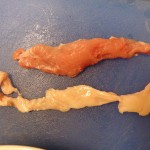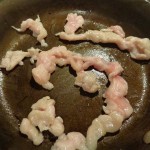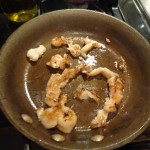 For the Rabbit: Select tenderloins from your butcher or farmer if possible. (ask for some fat too, this will add a tremendous amount of flavor and help in the cooking. If you cannot obtain tenderloin then two loins will suffice. Place the fat in the pan first and cook on medium high heat until just crisp. Salt and eat or discard.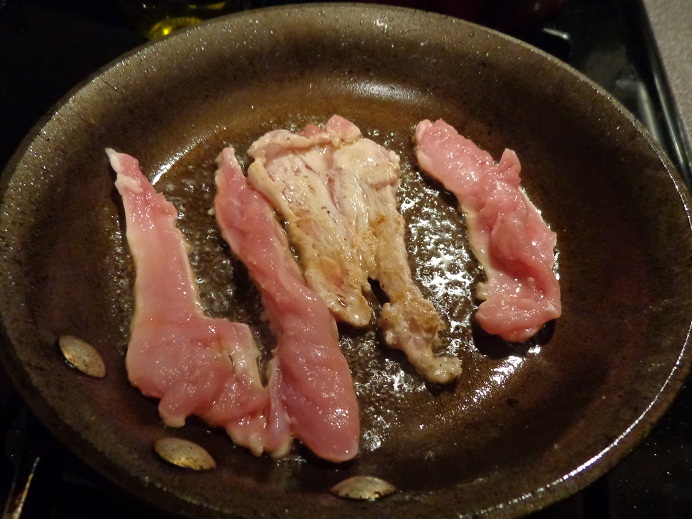 Saute the tenderloin on medium high until just browned on each side. Cooking should be determined by a "rare" look. Remember, you will be cooking these on a pizza soon.
 For the pizza: preheat the oven to 485 degrees and place an upturned, heavy cookie sheet or pizza stone on the middle shelf.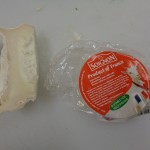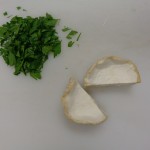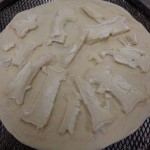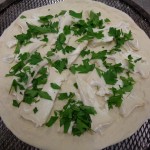 Make a disc from the dough ball. Add a creamy goat cheese like this French Soignon then some chopped parsley to the dough.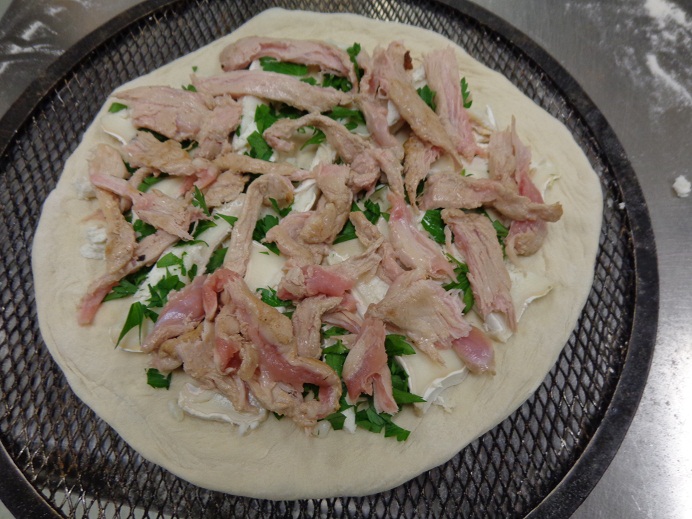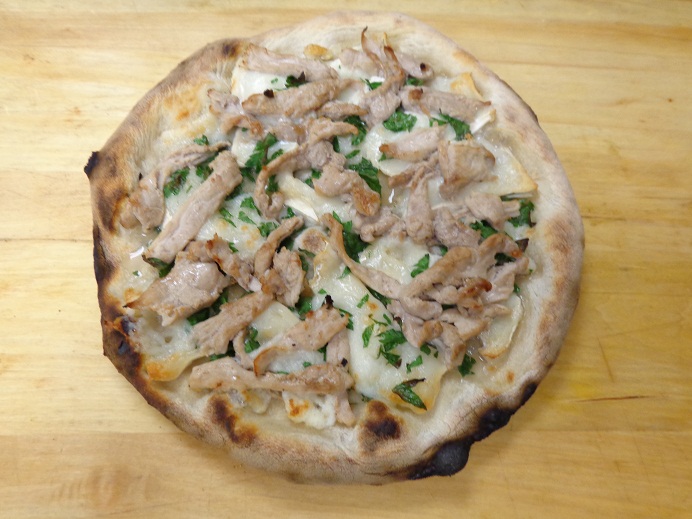 Add the rabbit and place into the oven to cook for 12 to 15 minutes or until the crust is nice, brown and charred in places. The cheese should be melted and rabbit now medium to medium rare. Perfect!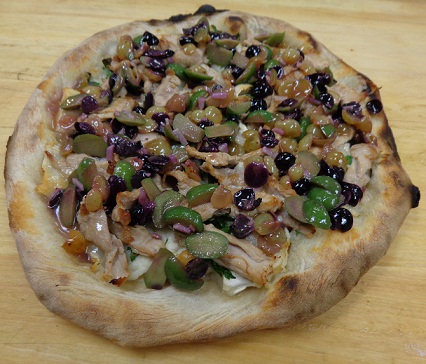 Bring out of the oven and place the sauce atop the rabbit. Eat with the knowlege that you are creating the full circle of life and death. The rabbit ate the grapes, the grapes told you they didn't like the rabbit, so you killed the rabbit and because no one likes a ratfink, you killed the grapes also. The parsley, goat cheese and olives were snitches so they had to go also! That's my story and I'm sticking with it. 
See you in Paris!  AND thank you Neal and Oui at Shade Winery, you guys are awesome!