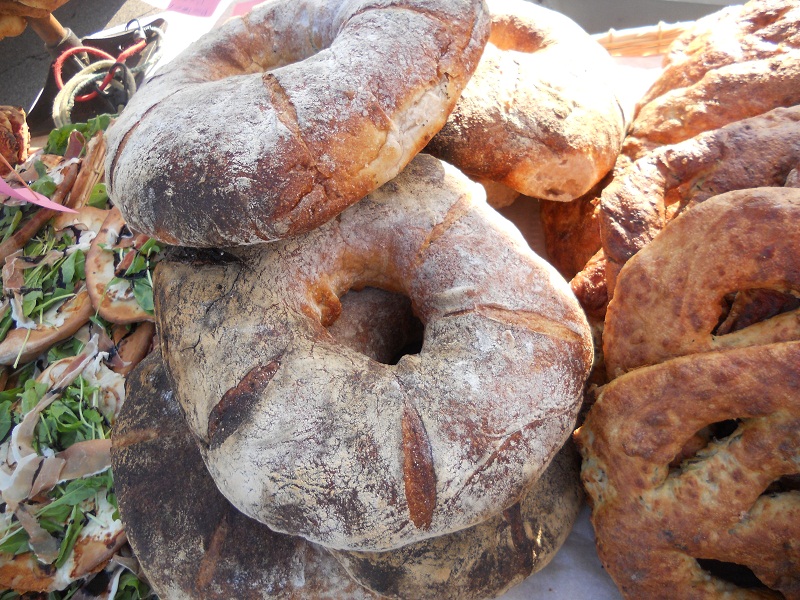 October in Athens, Ohio should be spelled P-I-Z-Z-A. In fact this is the simple reason I wasn't able to commit to proofing and firing as many breads as I usually do. We love our late night (correction…early morning,) pizza customers. They sometimes pass out before the pizzas arrive but are right on the mark with many intriguing topping combinations.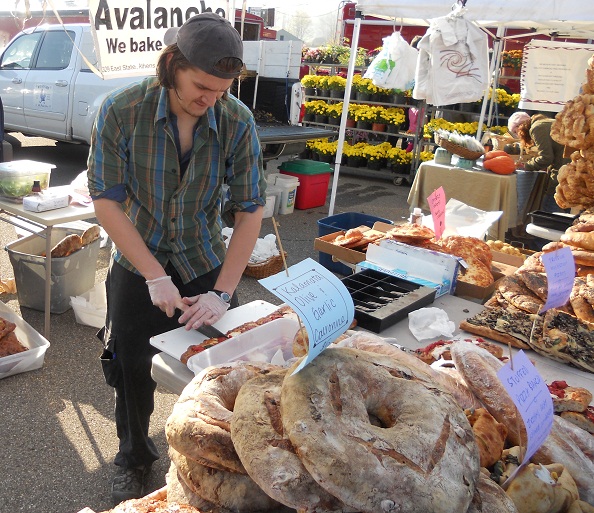 John Ivanek was a stellar bread maker/seller on this fine day.
Despite the rush, I'd like to thank the guy who called consistantly from 4:15 until his last call at 6:10! Now that was some dedication to ordering a pizza. Each call consisted of a tooth-gnashing minumum of 13 rings, some reached upwards of 20 rings. I salute you!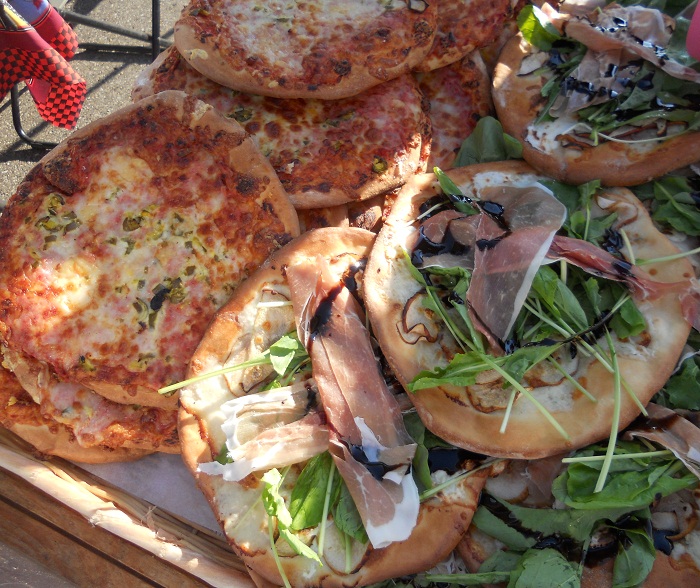 The gorgonzola, pear, arugula, Prosciutto di Parma was a big hit with my gooey balsamic glaze.
I put more local spelt flour in the Flintstone wheels and ciabatta this week because…it tastes better. This week also, Matt Starline of Starline organics turned me on to some really fresh ground organic rye which I paired with caraway seeds, roasted garlic and sundried tomato.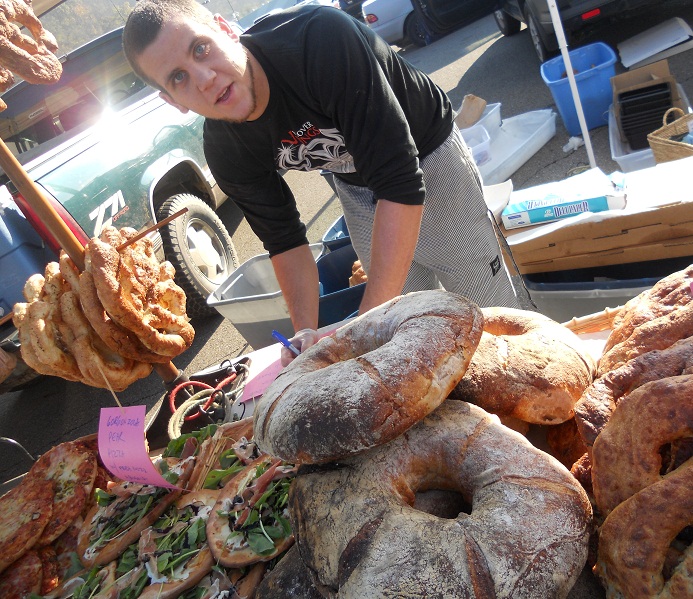 Chef Kenny Shooley, helped alot and wasn't as annoying as most chefs tend to be.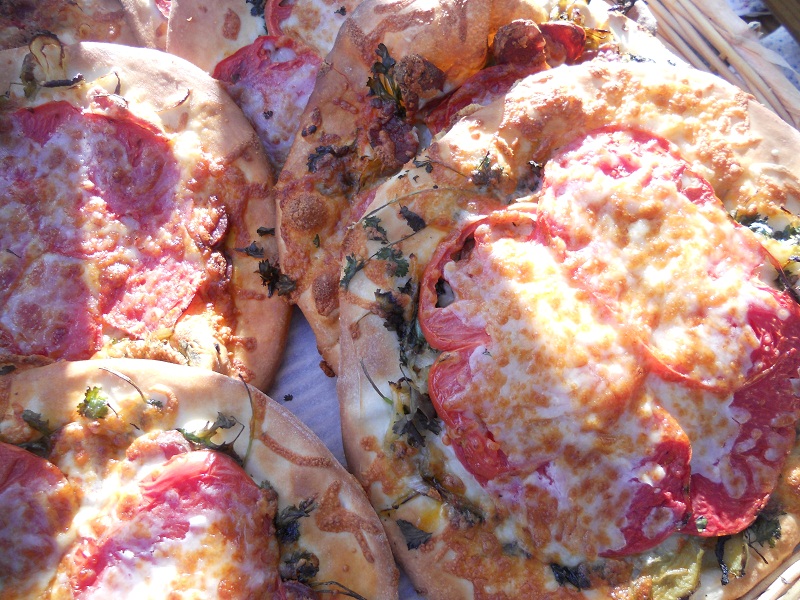 These La Manchia pizzas were an especially nice taste treat that sold well. Manchego cheese atop spinch with late season heirloom tomato, chilantro, onion, green pepper and topped with a little fresh mozzarella.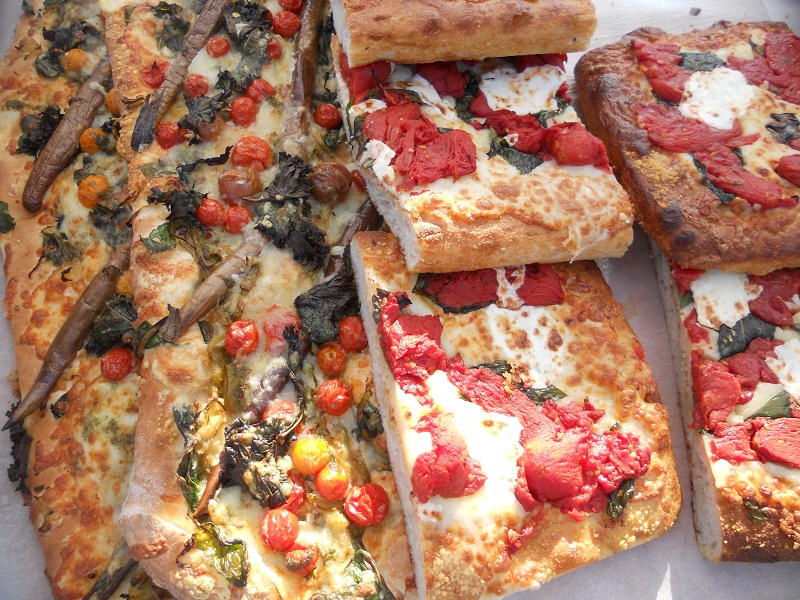 We still have access to an amazing amount of fresh, organic vegetables here in Athens which equates to some bodacious pizzas. I pair them with the beautiful Valarossa tomatoes from Stanislaus like the Foccocia Siciliana (right.)