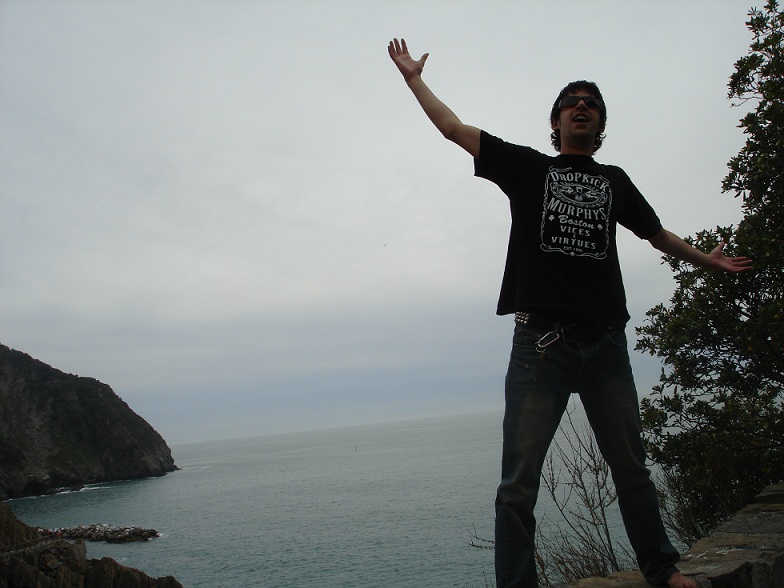 If there was an award for being really, really cool under pressure, Jay Schuurman would be right up there with Winston Churchill during the blitz, the first guy ever to eat haggis, and Albert Einstein's younger brother, (plumbing genius Konrad Einstein- inventor of the pink urine cake.) That's Jay above in Cinqua Terre on the Italian Riviera.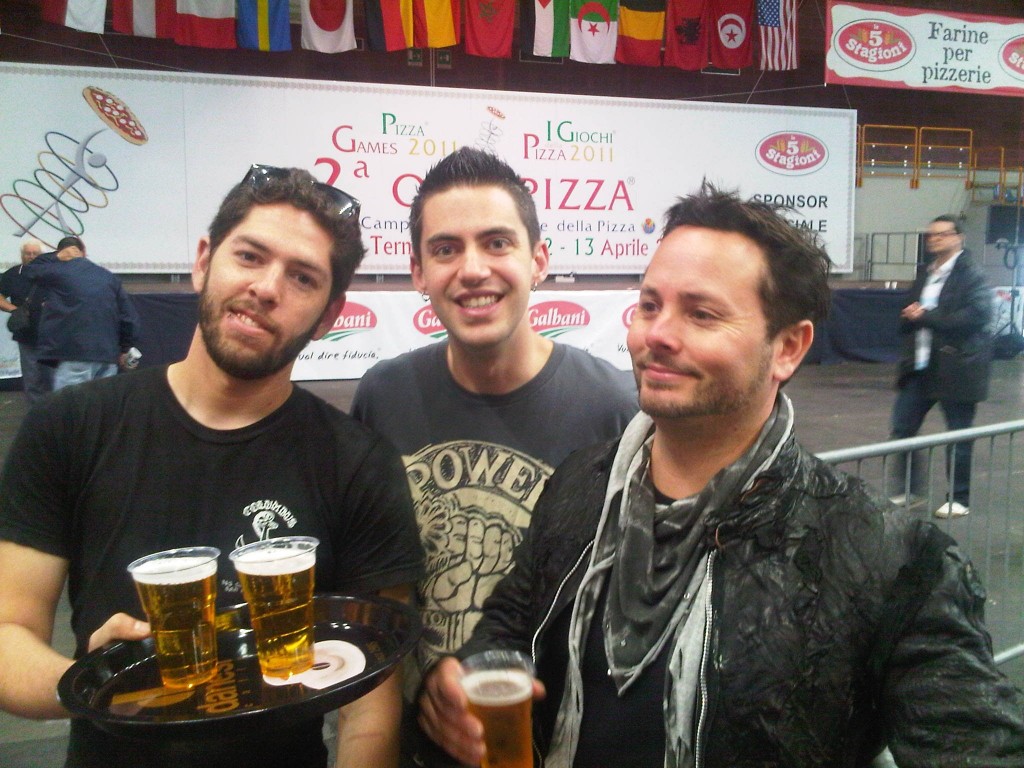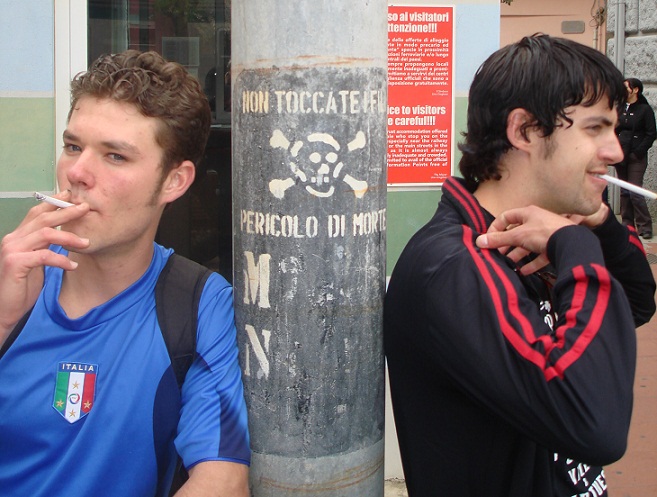 World Pizza Champions, Eric Corbin, Jay and Tony Gemignani (left in 2011) and Jay with Justin Wadstein in 2007 (right)
Jay has always livened up my Italy experience but more so when bringing other California acrobats such as Champions, Justin Wadstein and Eric Corbin, (both multiple medal winners at the World Pizza Championships.) These guys also tend to keep the hotel staff on thier toes everytime we go to Italy. Here they are in 2007 talking about the hotel maid at Hotel Astro in Salsomaggiore.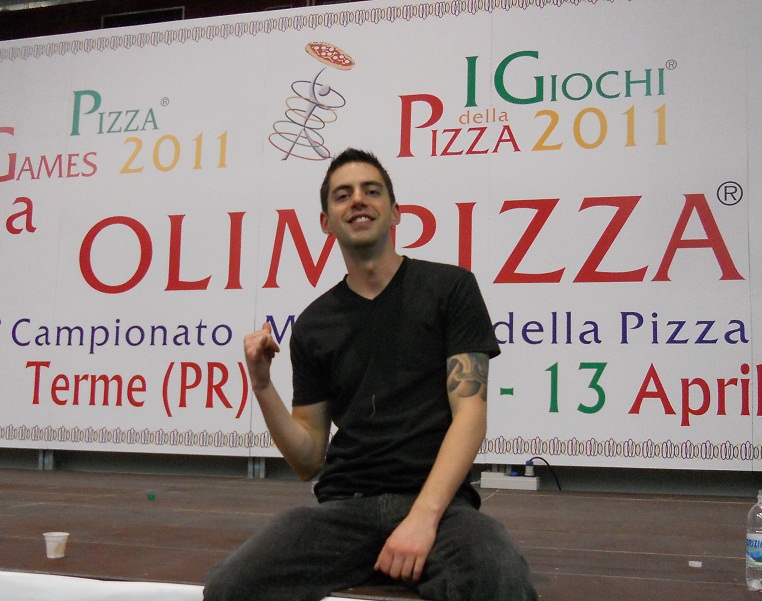 Here's Jay mellowing out before the semi finals at this years 2011 Pizza Olympics in Salsomaggiore, Italy.
Just this year, while at the World Pizza Olympics, I interviewed Jay.
"O.K. Jay, you're gonna compete in a matter of minutes, what are you focusing on now in your mind."
"Well… keeping the dough off of the ground and having a good time," he said with a smile. That sums up Jay Shuurman, he's a mellow Californian from Santa Cruz who is a great friend and a pleasure to be around. Oh, did I show you what amazing stuff this guy can do with dough…lets start in 2007.
                                                  
Only four years later, Jay has reached the pinnacle of dough tossing fame. He won the silver medal after a controversial last-minute change in scores that put an Italian in first place. (Oh, did I tell you that all the judges were Italian?) Hmmmm.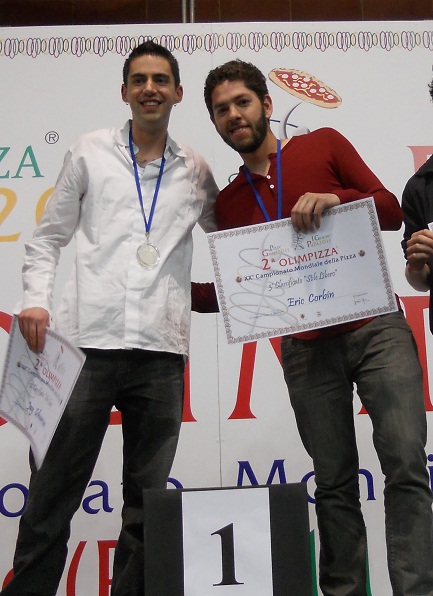 Here is Jay (left) with World Pizza Champion Eric Corbin who won the Bronze Medal.
And here is Jay Shuurman at the 2011 World Pizza Championships with his medal-winning performance. Please forgive me because my camera battery gave out and I did this video with a Blackberry.