After my time at the Chesterhill Produce Auction, I got to thinking about the 30 Mile Meal Project here in Athens. These are people who, in a very short time, have promoted the use of sustainable local foods in a 30-mile radius of Athens. Thanks to them and Rural Action, I ended up with some great veggies and the resulting pizza below. If you wanna taste one just like it, come to Avalanche Pizza the week of July 17th and I'll make you one. That's Restaurant Week in the 30 Mile Meal Project.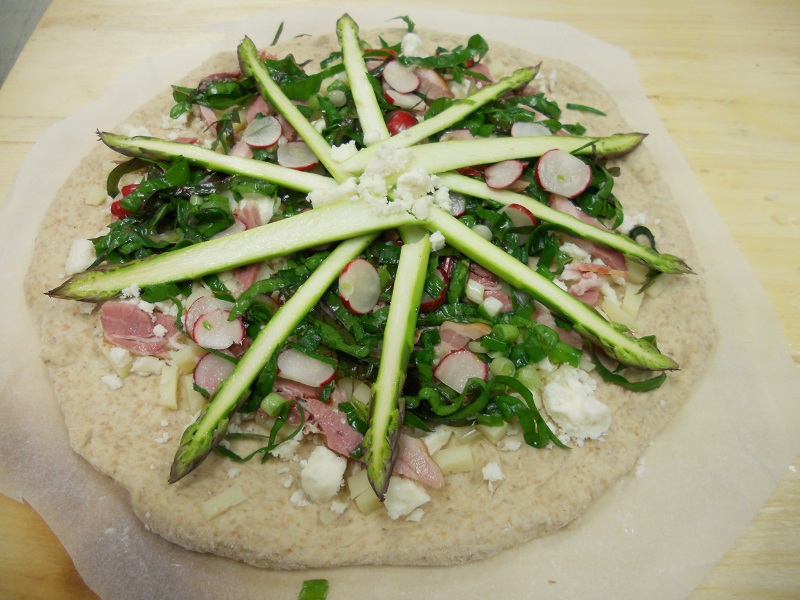 My pizza, topped with local vegetables and ready for the oven.
Like I said previously, the auction is run by Rural Action and Tom Redfern and Bob Fedeski. They get the word out to guys like me who want the freshest vegetables around.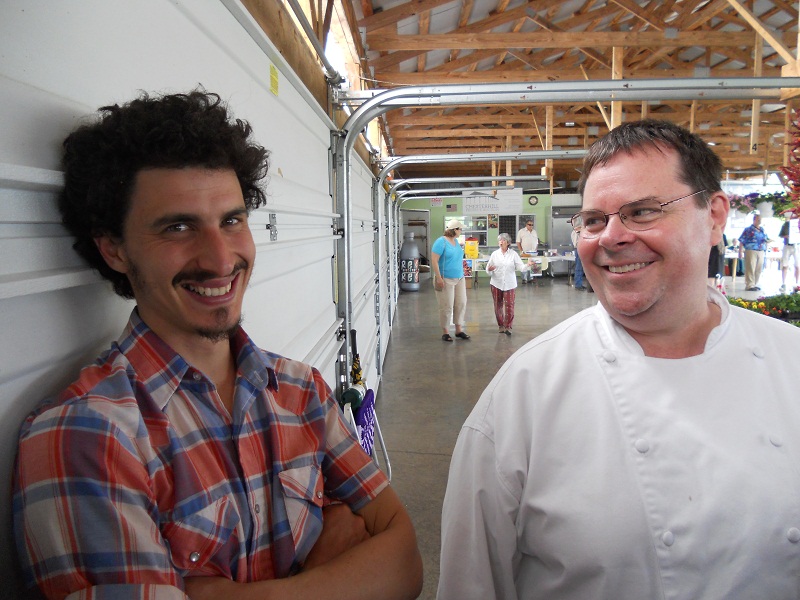 Brandon Jaeger, Co-Owner of Shagbark Seed and Milling Company (left) and Matt Rapposelli, Executive Chef at Ohio University (right)  are proponents of local foods here in Southeast Ohio. They're great guys (despite those evil looks).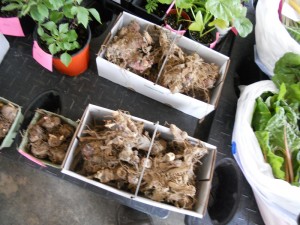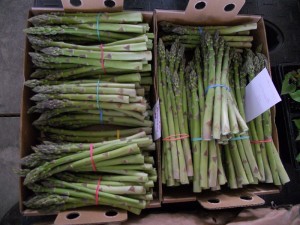 This day at the auction, I see some tough bidding competitors like Matt Rapposelli, the Executive Chef of Ohio University. I also see the chefs from The Wilds. Matt has retooled his prep kitchens to wash, peel, shave, chop, package and freeze all these local vegetables for students eating at the University.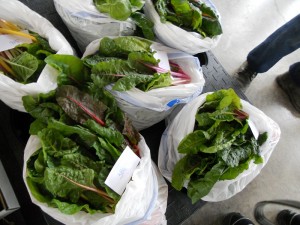 All sorts of people showed up for the first produce auction of the year. There was no  fruit to be seen but lots asparagus, garlic, chard and radish.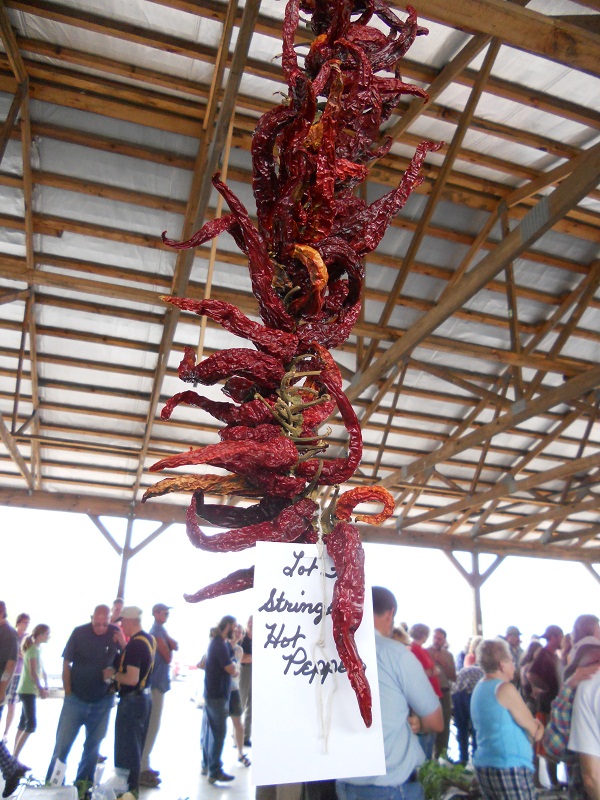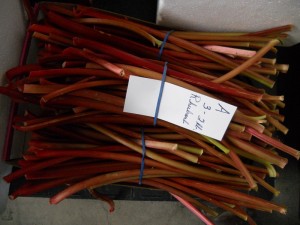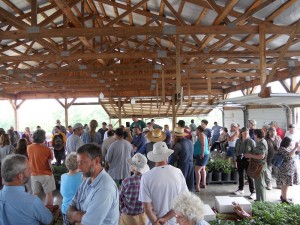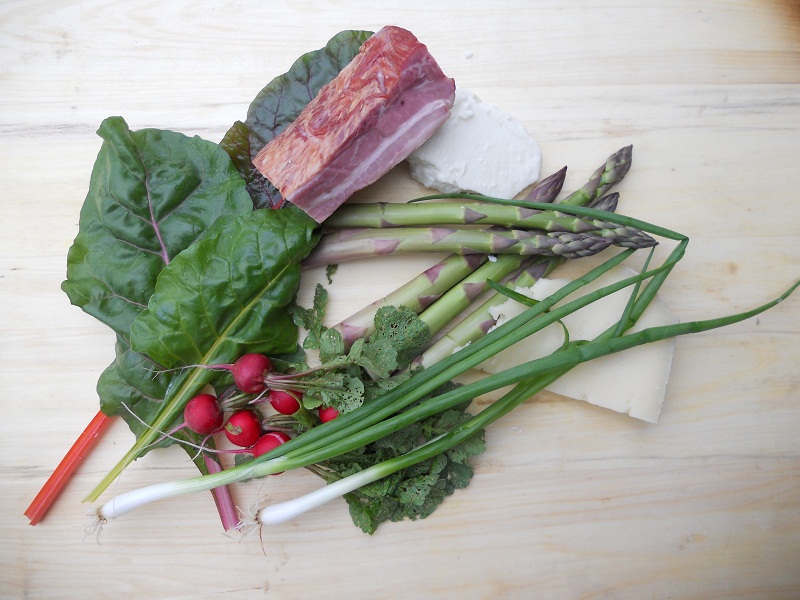 Here are the ingredients  for this local pizza:
Shagbark Spelt pizza dough using a 50/50 blend
Easy Dough Recipe
3 medium leaves multi-colored Swiss chard
7 young Chesterhill radishes
2 spring garlic sprouts
4 to 5 slices of lean King family bacon
1/4 cup of Integration Acres goat feta
A big fat slice of Laurel Valley Gruyere
5 spears of fresh asparagus
Quick Marinade for the radishes and chard:
2 tablespoons of rice wine vinegar,
Pinch of salt
Pinch of sugar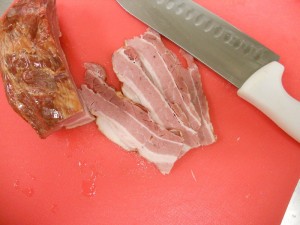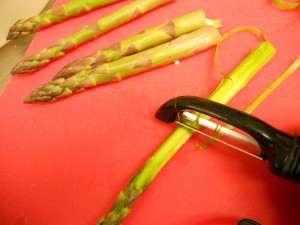 Slice the ham, then peel the skin of the asparagus.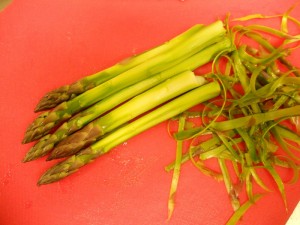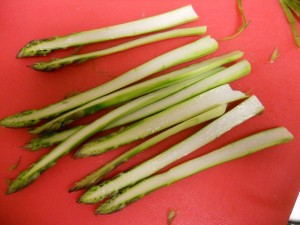 Slice the asparagus lengthwise.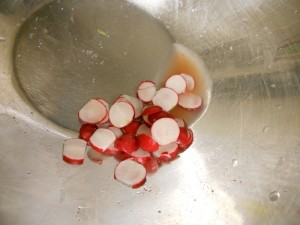 Slice the radishes thin or on a mandoline, toss them in a bowl with the vinegar, salt and sugar.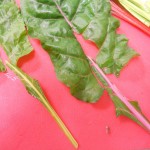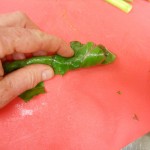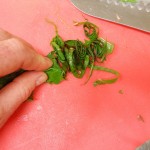 Cut the stem out of the chard, roll the leaf lengthwise and cut in a thin chiffonade.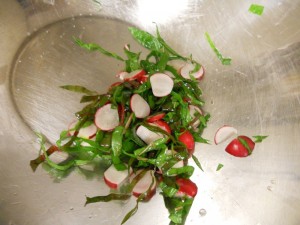 Toss the chard with the chopped garlic and the radish.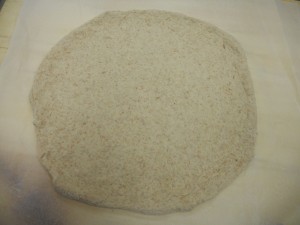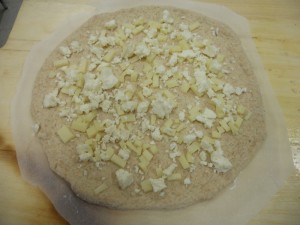 Form the spelt crust round on parchment paper. Add the goat cheese and gruyere.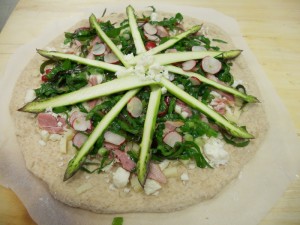 Add the ham, then the chard-garlic-radish mix. Then top with the asparagus. Cook for 12 to 15 minutes until the crust is golden brown and the bottom is crisp. Serve immediately.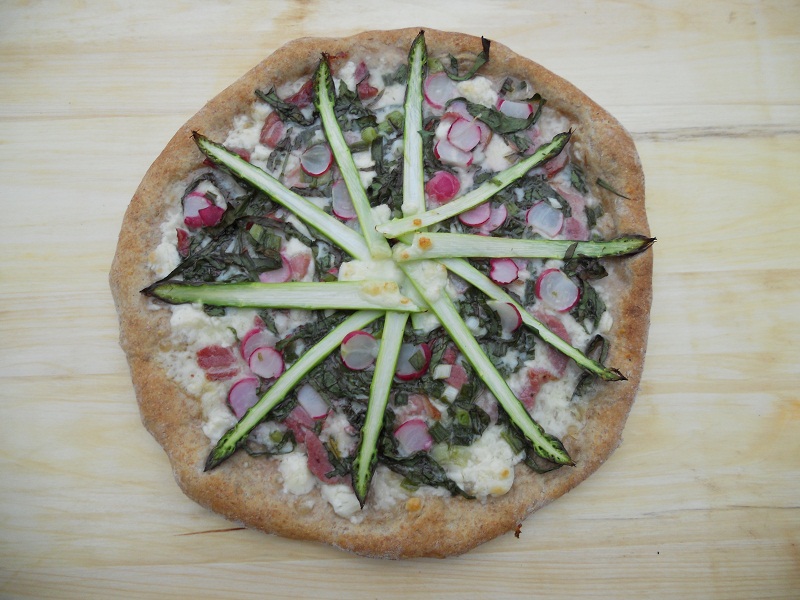 Nothing is better than a 30 mile pizza.
Here's Tom and Bob explaining the Chesterhill produce auction