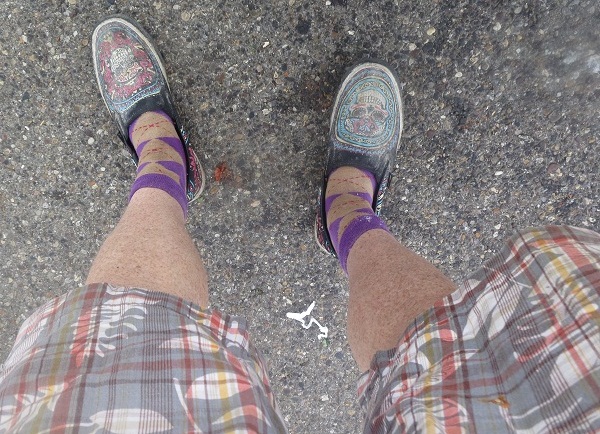 Last Saturday, we baked a helluva lot of flatbreads and pizzas and I schlepped them in three trips to the Athens Farmers Market, one of the best in the country. I have to admit, my world-be-damned wardrobe was fit for the bread geek I am but at least no one called me a "Hipster", (I hear all the cool people hate them.)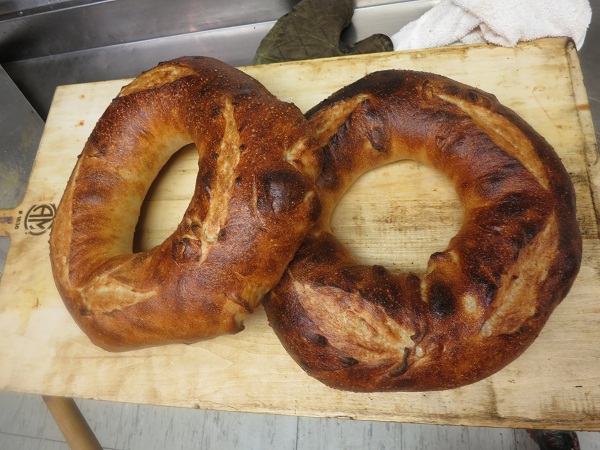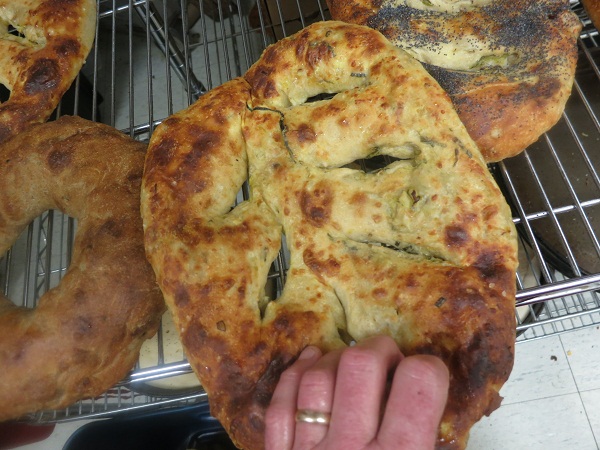 We had some massive Flinstone wheel loaves and some fougasse like the "Leek-a-choke", (above center).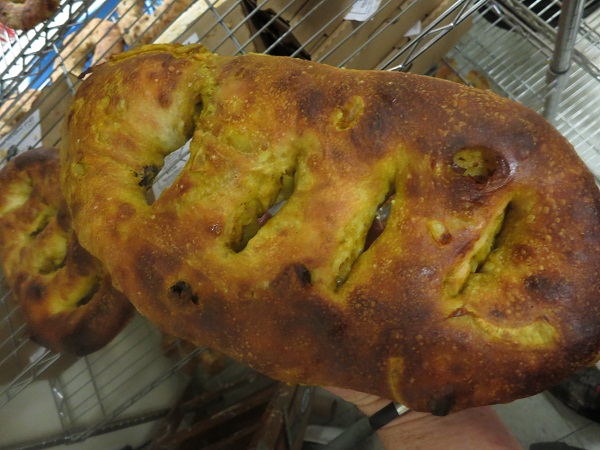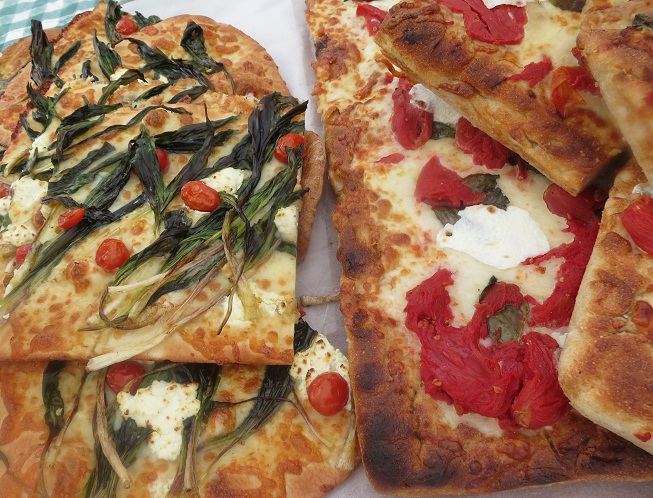 The delicious curry, raisin and cherry ladder bread came also as well as the ramp pizza al metro, (left) and the pizza Siciliana, (right).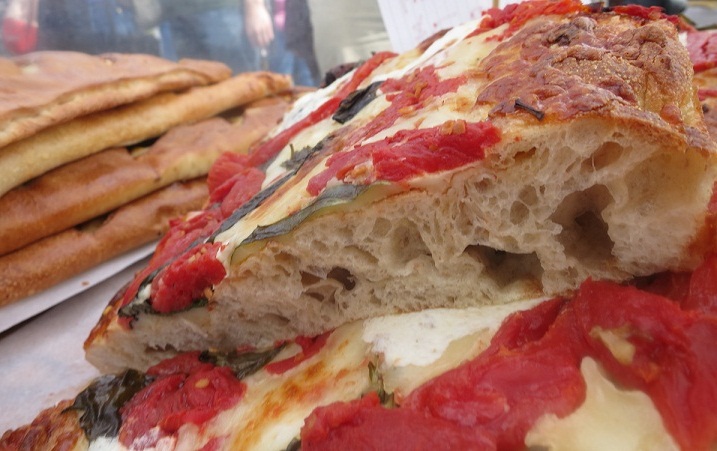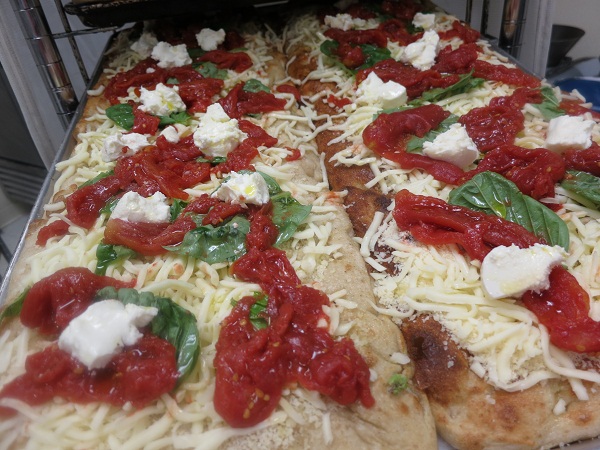 I gotta say, I am infatuated with my Sicilian pizza and the crumb that forms from a dough that is cold-fermented for at least three days. If you taste a slice of this pizza, you'll just die…of sheer pleasure.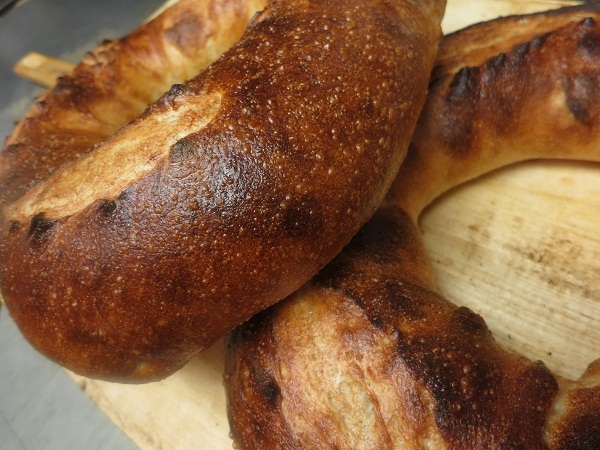 So, there it was along with some other baked goods. We are looking forward to another great weekend this week with some fabulous local stuff, so if your feeling crusty come on down to Athens, Ohio and enjoy some great gluten bark!