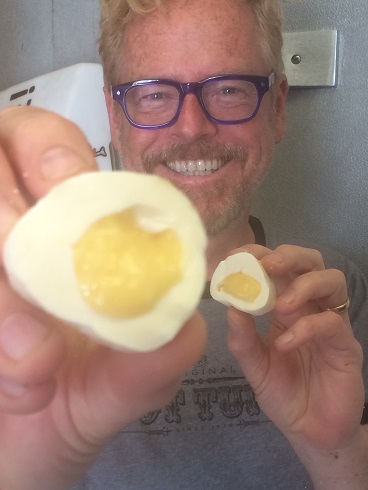 Paw paws are not only the official fruit of Ohio but are also spectacularly flavorful in the few weeks of maturity here in the Southeastern corner of this "Buckeye" State.  Its this time of year that I find myself entombed in a broadleaf jungle of a massive paw paw patch looking up at a pair of testicular-shaped beauties and making a decision to either bend, shake or just grab, (Now, I know what you're thinking- that's disgusting you sicko!)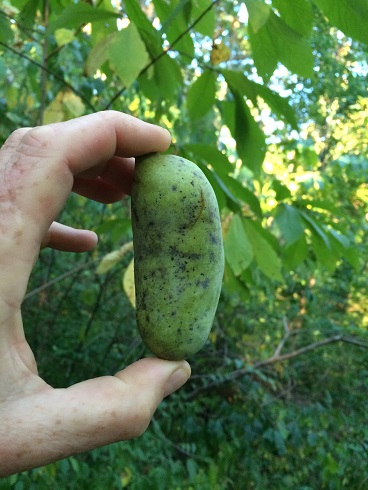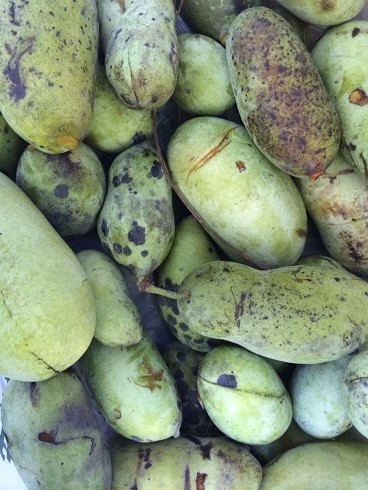 You see, the paw paw trees that bear fruit are the medium sized ones that can usually be bent over, but some paw paws hang so high that you have to shake. Here is my son and I in a patch this year.
My intention weeks ago was to make a paw paw pizza, (Next blog entry) but I wanted to do something erratic, or if you will, out of the ordinary and since we were doing some fresh mozzarella fabrication, I thought an egg was an appropriate topping for said pizza. So here it is, but first another video about getting the flesh from the paw paw that some of you mere mortals may find annoying.
So, now that we have the custardy goodness in the bowl, its time for the "yolk" for my egg. Remember, that the 'Vitamin C" I referred to is ascorbic acid in the form of lemon juice. This will keep the paw paw custard from turning brown.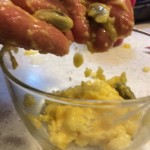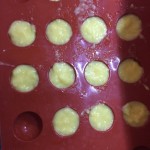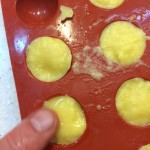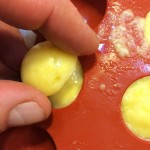 First take a hemispheric mold and fill as many half circles as you will need and place in the freezer. When frozen solid warm your finger under hot running water then rub the top of each half circle to melt some of the paw paw filling for cohesion with another. Place atop another half circle.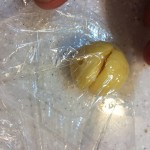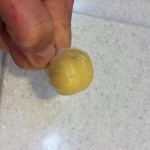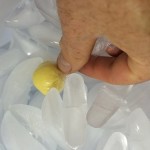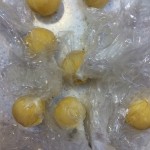 Take both out of the mold and place in a square of plastic wrap and gently press together. The paw paw will melt quickly so you must work fast and get on ice fast.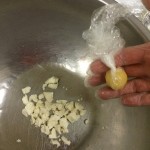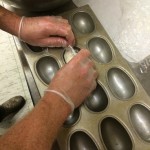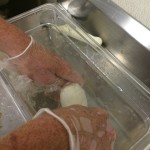 When the paw paw yolk is frozen, start the fresh mozzarella in the fashion of my previous blog post. Use only enough fresh curd as you will need. Heat the fresh curd and form and place in your hand. Quickly place the paw paw yolk in the center of the melting mozzarella and close the edges quickly. Even more quickly form the  mozzarella into an egg shape. Here I used a baking form pan to roll the mozzarella into shape. Place in ice bath quickly to set.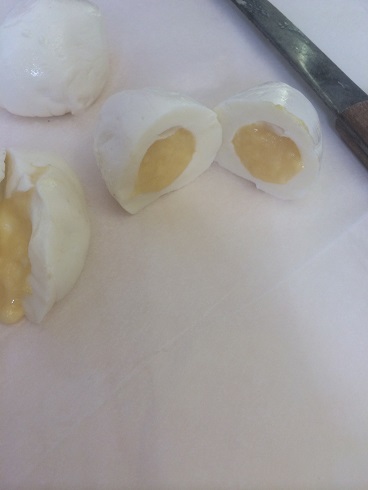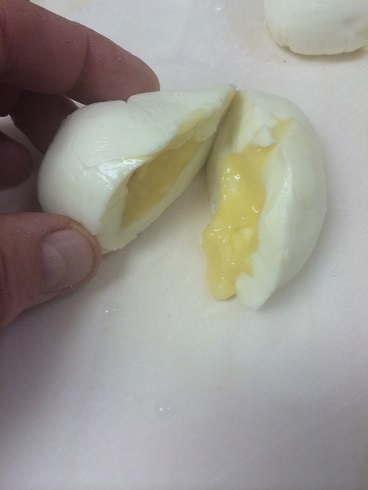 When you are ready to place on a pizza, bring to room temperature, slice and place on a pizza. The yolk will melt out beautifully and people will think you're utterly insane…until they eat this 'gnad-pumping egg!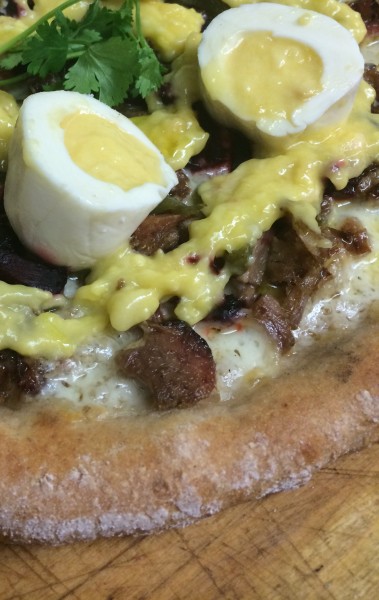 Next on Pizza Goon, a real killer paw paw pizza!