"This is our year, brother," Bruno di Fabio said as I woke him up at 6 a.m. this morning. Bruno says this every year we travel over here to compete at the World Pizza Championships, but it never gets old.
The view from Holiday House Gilda and my bedroom window. Niiiiiiice!
Today is the second day in this town which, for all intents and purposes, is truly paradise. I'm standing on the balcony of the guest house, high on a cliff looking down on our own secluded beach.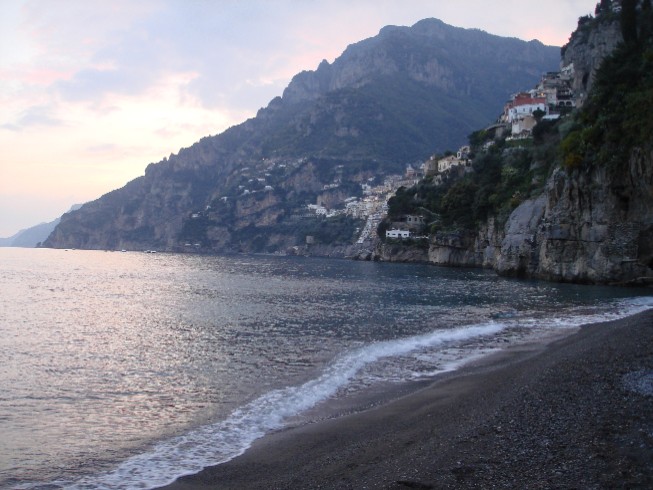 The view of Positano from our secluded, private beach.
The fishing boats are coming in from their last stations, where I saw them last night. Judging by the way they positioned their boat lights, they must have been fishing for the squid and/or octopus on every menu here. The birds are chirping like crazy–the staccato almost has the same cadence as the italian marketplace we visited in Sorrento yesterday. Typing on my Blackberry is getting annoying so I will stop soon (I have big thumbs) but want to thank Mike for commenting that I should be sending some posts from here. Right on, Mike.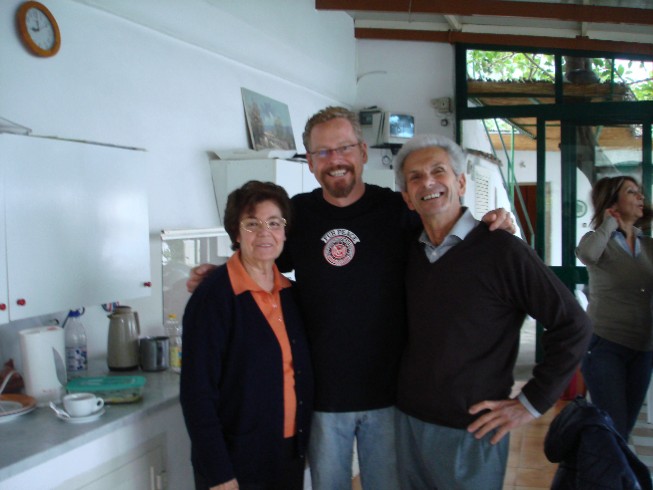 Gilda and Giuseppe trying to choke a smile after we trashed their kitchen making pizza dough.
Yesterday, our hosts, Gilda and her husband Giuseppe, helped me prepare ingredients for my entry in the Pizza al Teglia portion of the championships. I'm making a Pizza al Metro. I will fill my long pizza pan with a 32 ounces of my pre-fermented dough, and then brush it with oil made from extra virgin olive oil, garlic, salt, fresh anchovy and lemon that grew outside my room here. Yesterday, Giuseppe went to the docks and obtained fresh, fat anchovies and Gilda showed me how to gut, debone and cure the  fish in wine, vinegar, salt and massive amounts of sweet lemon. This morning we will dry the anchovies, dump the liquid, add salt, extra virgin olive oil, chopped garlic and pepperoncini (red pepper flakes).
During the contest I will oil the proofed dough, add Parmaggina, mozzarella, sweet Amalfi Coast cherry tomatoes and salted capers that Gilda grew here. After cooking it, I will place blanched and split local asparagus with the alici marinata (marinated anchovies) around the stalks, and dust the top with roasted almonds. This pizza will be fresh, sustainable and awesome to behold if I don't screw it up.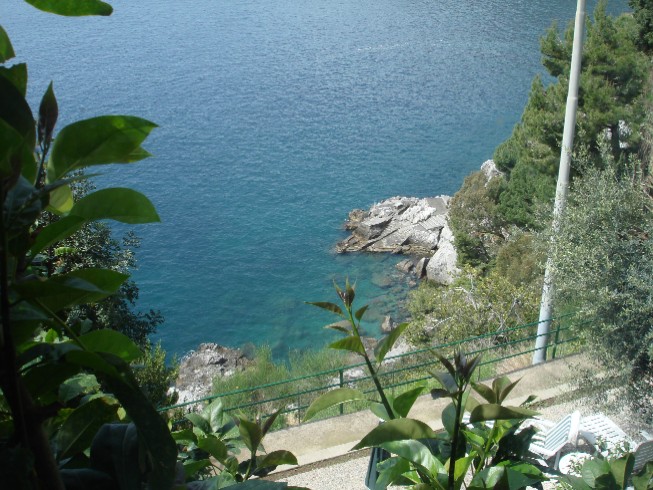 I am a lucky guy to be here, but would give it all away in a heartbeat for a hug from my beautiful wife and kids. I love you guys!