Another Saturday at the Athens Farmer's Market, with lots of customers coming out to try some of our slightly wacky, yet delicious breads. This Saturday we had the fight of our lives with gregarious paper wasps going after the Purple People Eater, so named for its blueberries, in a frenzy. (I first thought they were yellowjackets but I asked for their papers. Yuk yuk…yes, dumb.)
The variety was cut short this time because of late night pizza business but as I like to say, a pizza in the hand is worth two calzones in the bush.
Here are some photos of the breads:
Large Pide with Spinach, Ricotta, Parmesan and Carmelized Red Onion, Black Sesame Seed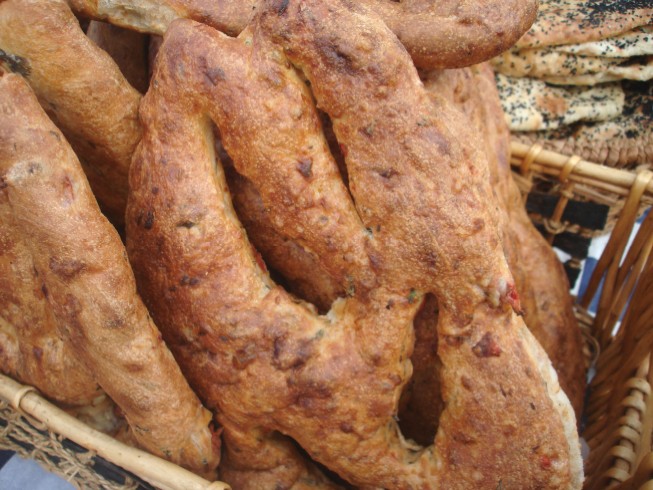 Leek-a-Choke with Carmelized Leeks, Artichokes and Parmesan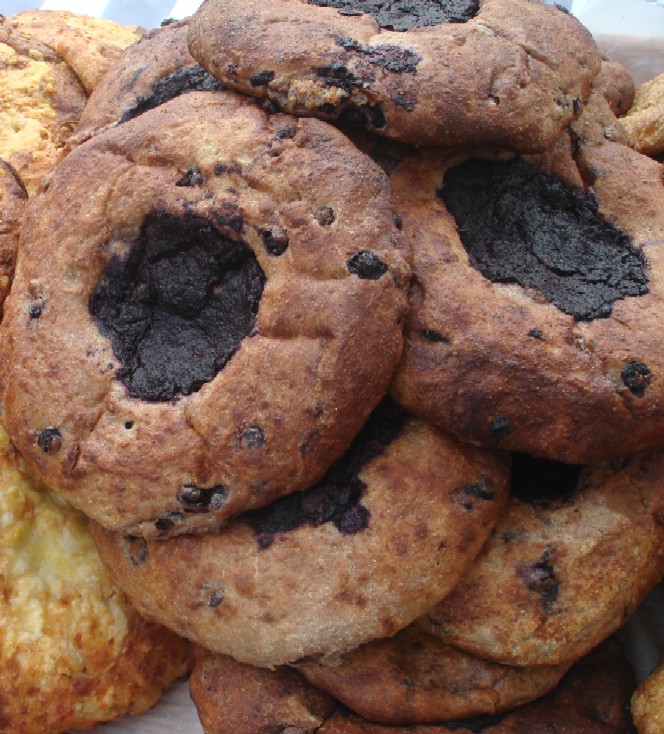 The Purple People Eater, Butternut Squash and Pumpkin braised in Honey, Vanilla, Nutmeg and Cinnamon then added  to Whole Wheat with Blueberries and topped with a Compote of Mango, Apricot and Blueberries.
Afghani Snowshoe Na'an with Horseradish, Parmesan, Lemon Zest, Dill and Black Sesame Seeds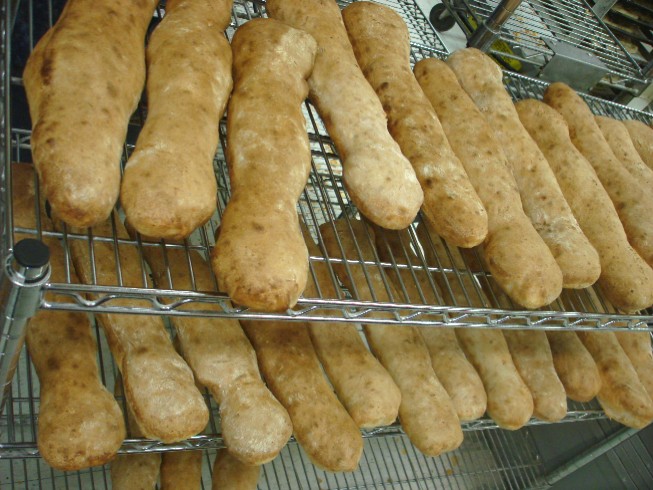 Ciabatta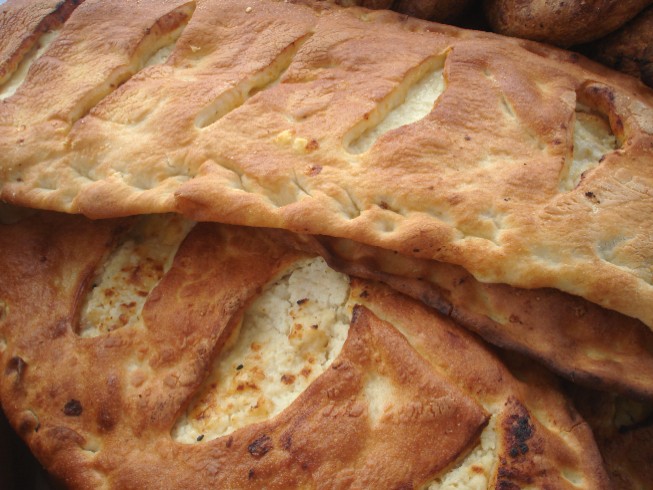 Stuffed Fougasse with Roasted Garlic Pudding made with Ricotta, parmesan and topped with Aged Cheddar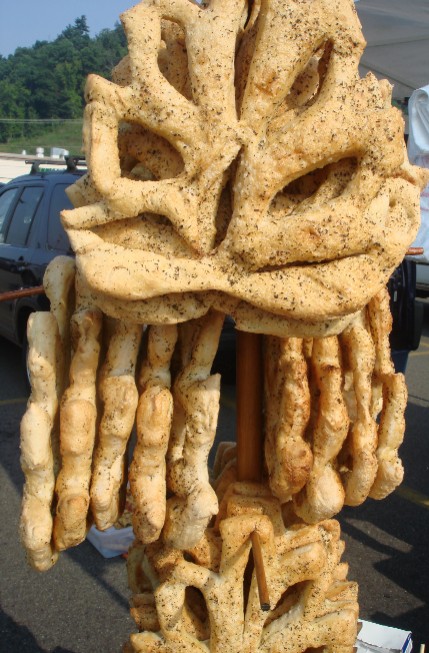 Sea Salt and Herb Fougasse with Extra Virgin Olive Oil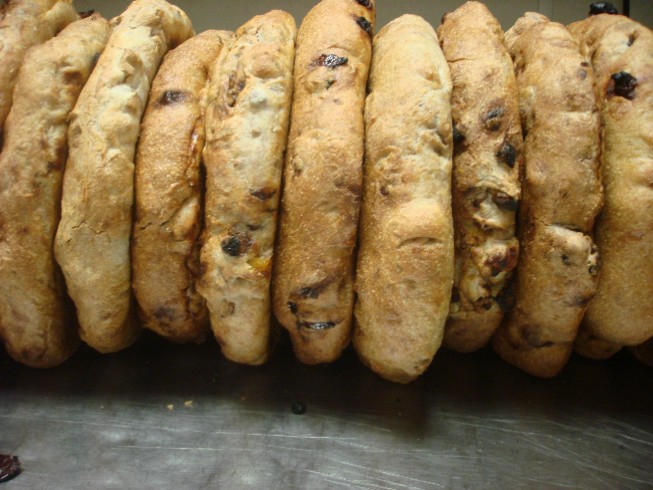 Cherry and Walnut Couronne made with Whole Wheat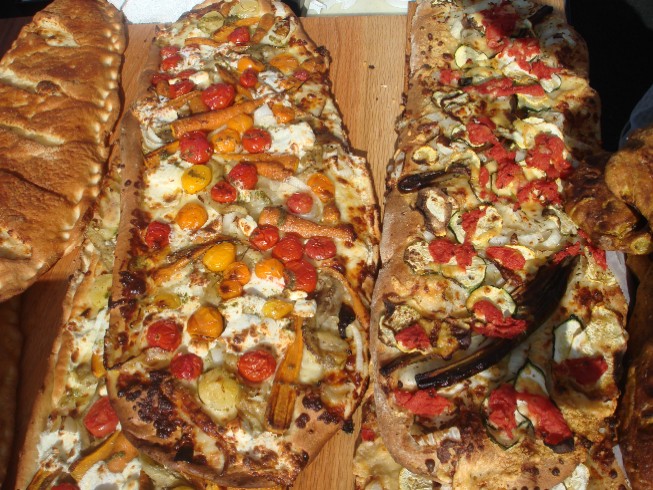 Alta Cucina Tomato Pizza al Taglio with Whole Milk and Fresh Mozzarella, Parmesan, and farmer's market veggies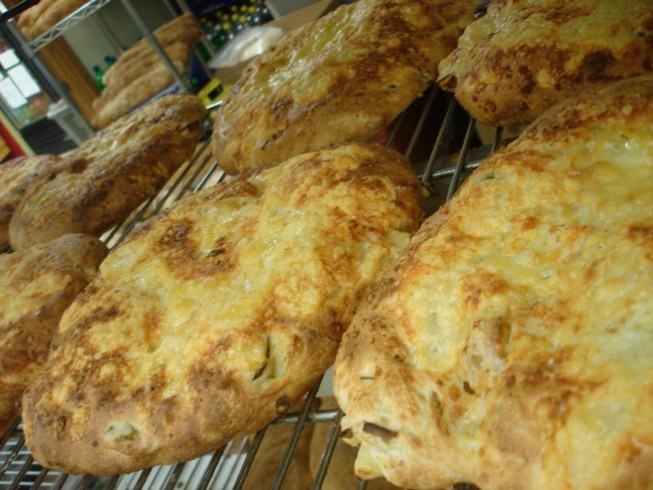 Peruvian Purple Potato Bread with Organic Corolla Potatoes, Fresh Dill, Dill Pickles, Yellow Onion, Garlic, Sun dried Tomato and Aged Cheddar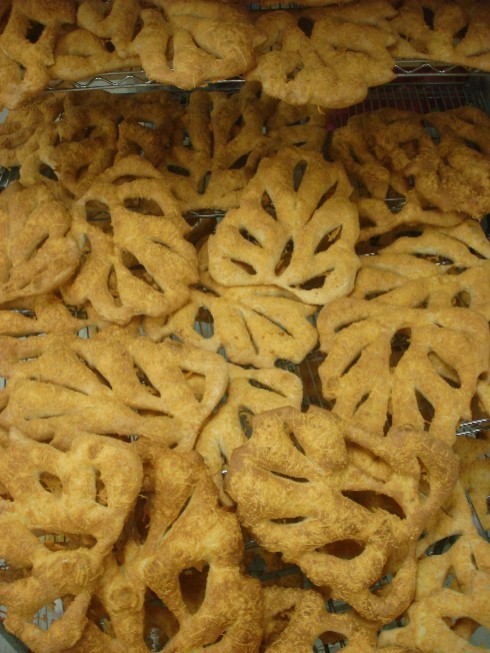 Asiago Fougasse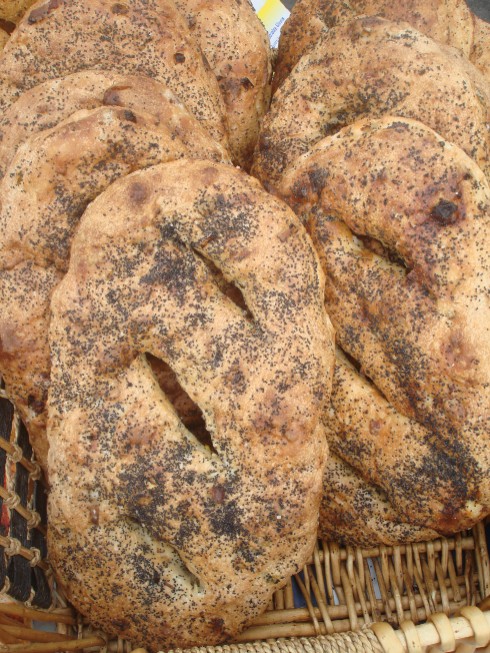 Italian Sausage Bread with Onions and Green Peppers, Red Pepper Flakes, with and without poppy seeds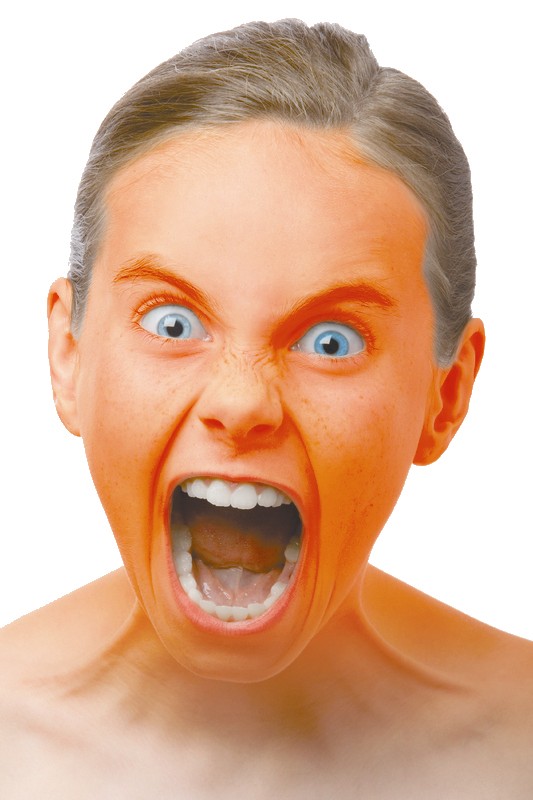 Guadalajaran Pepper Bread with Roasted Cayenne, Tornado, Padron, Habanero, Hot Yellow Peppers, Black Beans, Corn, Cilantro, Cumin, Onion, Garlic (Sorry, no photo but I'll give you a visual of most faces of folks who tried it.)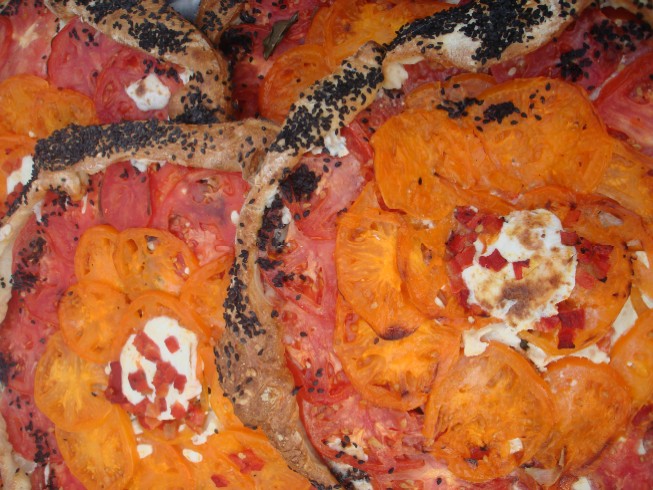 End of the Season Tomato Pie with Freshly sliced heirlooms, Whole Milk Mozzarella and Parmesan, Basil Pesto or Black Sesame Seeds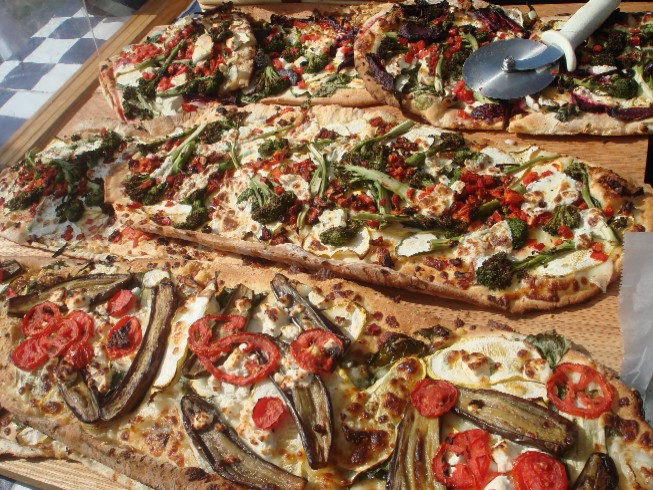 Assorted Pizza al Taglio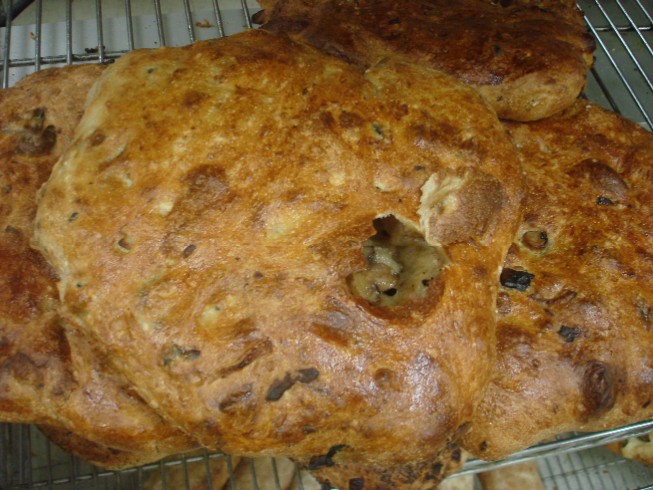 Super Mushroom with Porcini, Shiitake, Button, Portabello; Parmesan, and Roasted Garlic (Just stick a straw in that bubble hole for some umami heaven!)
Also baked for the farmer's market: Cilantro "Tantrum" Bread with fresh Cilantro, Fresh Ginger, Garlic, White Sesame, Black Sesame, Cranberry, Red Miso (shown in video but no photo); and Bacon and Onion Ladder Bread with Roasted Fennel Seeds.