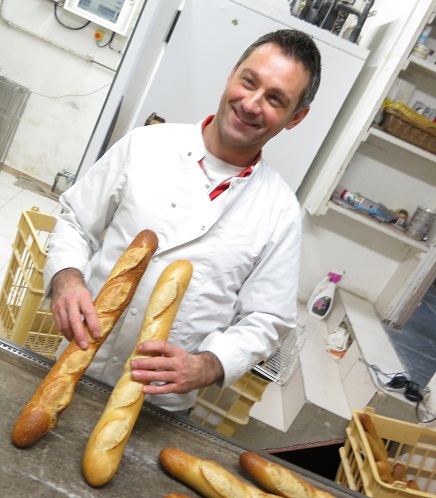 Master Baker Jean Paul sure had me doing "doubletakes," because he looked and even had mannerisms of Robert DeNiro!
Last month, after three days travel through Switzerland, Italy and Monaco, we decided to visit the best wine country in the world and finally reached our destination at a small town in the Cote d' Or France. Our base of operations near Beaune was in wonderful castle turret turned into a luxury suite at Manor Equivocal in Moux, which is very small and near Corgoloin, France, which is very small.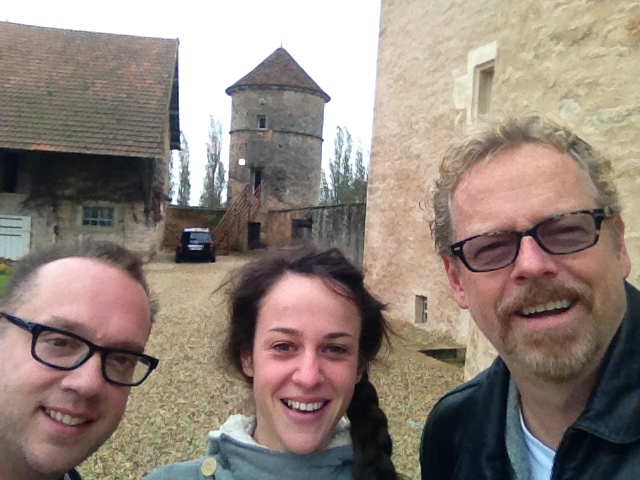 When we arrived, our awesome host, Irene reccommended we stop by the bakery run by a guy named Jean Paul in a neighboring town called Comblanchein. (I gotta say, if you are ever in this part of France, the Manor Equivocal is the bomb!) We even made a side trip to a 13th century wine cellar, (below.) The it was off to stalk Jean Paul.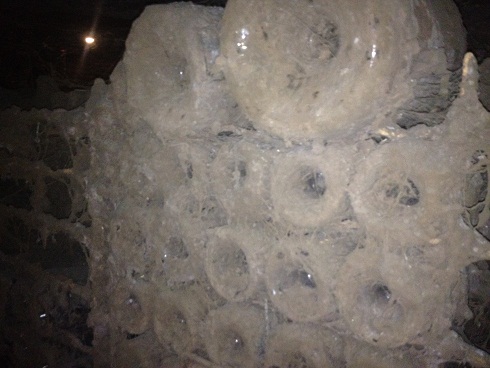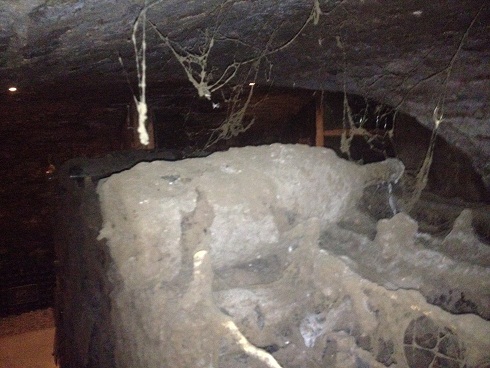 Jean Paul had no idea so we made a plan to stalk him down just like we did with Chef Joel Rubechon in Monaco. So we got up at 3:40 a.m. and drove through the countryside to the small bakery armed only with a small note written by Irene that probably went like this; "Hey Jean Paul, these guys say they are crazy pizza guys but appear to be more on the scummier side, they forced me to tell them where you bake, sorry!" Well, we waited, and waited. Little did we know that it was a holiday! Jean Paul took an extra two hours sleep time…this made us go a little crazy in the car because the Police kept circling around every ten minutes and there was no coffee, and we had only two hours sleep ourselves and…this video sums up our state of mind. (This clip is Rated R for language, immaturity, Police paranoia and indescrete bodily functions.
 I gotta admit that meeting Jean Paul was worth the wait. To say that he is a master of the baguette is an understatement. He is a consumate Michael Jackson fan and his continuous loop of the King of Pop songs played well into the afternoon as we baked and baked. It seemed as though Jean Paul was baking for the whole country but he said that it was only half of what he usually bakes. Here he is explaining part of his technique, (I left out some great secrets.)
In no time, Jean Paul put us to work and put up with all our stupid baking questions.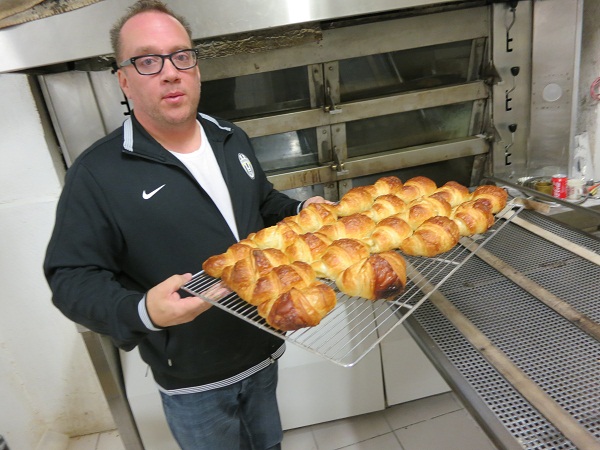 We baked croissant, seeded loaf, baguette and demi as well as a few batard. Check  out the crumb on the seeded loaf, (below.)
Both Bruno and I learned alot from meeting Chef Souliet, but what impressed me the most was to be around someone so dedicated to his craft. Modern society has dictated so long that once you are successful, you must expand to become owner, then open more stores, then  become CEO, thus ensuring the gap between you and your product. The true craftsman are hard to find these days and I am glad we found Jean Paul.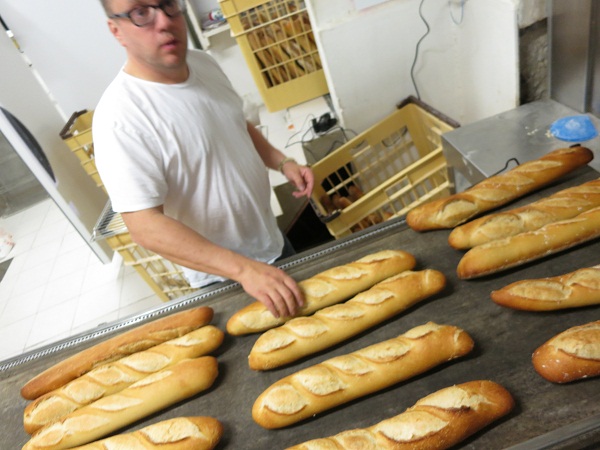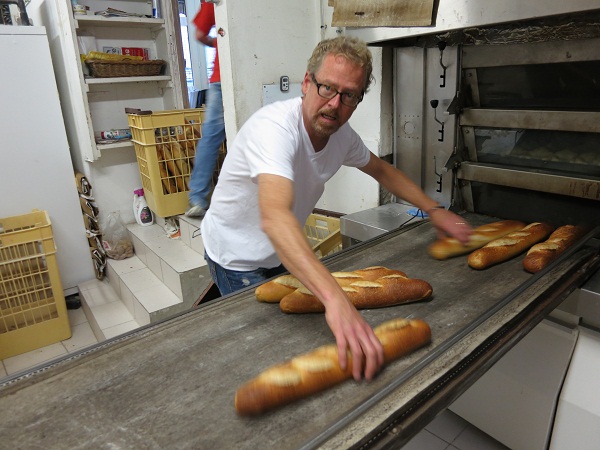 Don't believe me, just look below at how he holds this baguette- it's not just a piece of bread, it's a piece of Jean Paul, Master Baker.