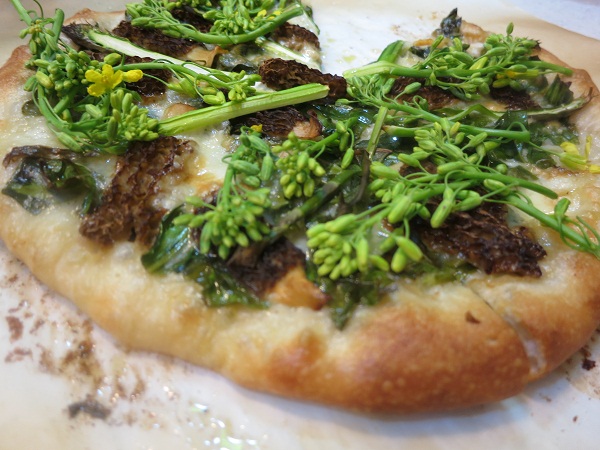 I made this pie a few weeks ago and I am still remembering devouring this beauty! It has all the greats of spring; ramps, spring chard,morels, asparagus, spring chevre, kale flowers and Parmigiano Reggiano. In fact, I couldn't get a good picture because I just dug right in, (above). Here's how I made it.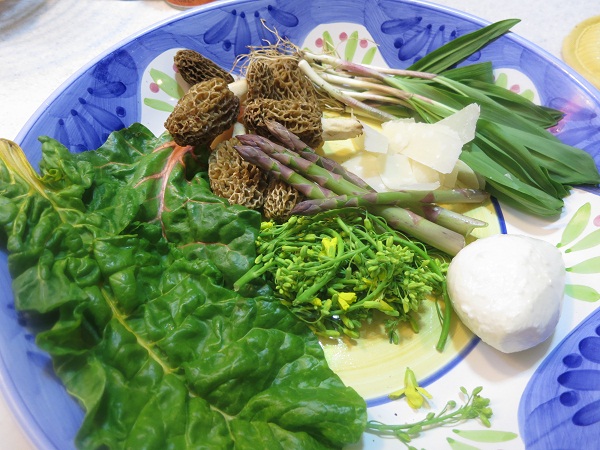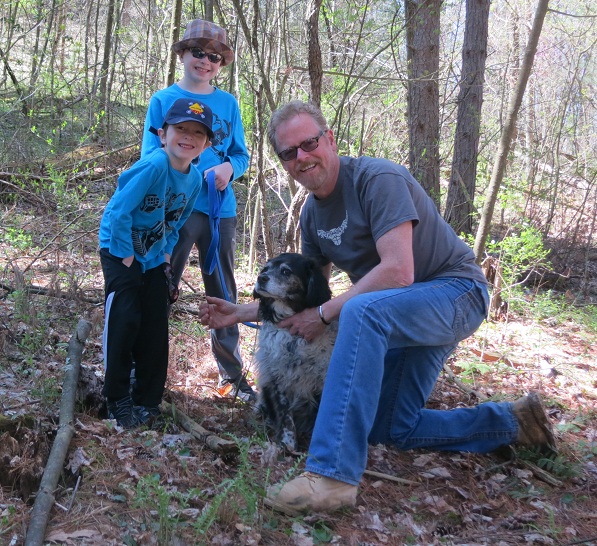 Since it is my favorite time of year to take my kids foraging, we set out in the Ohio wilds and found some wild ramps and one small morel mushroom.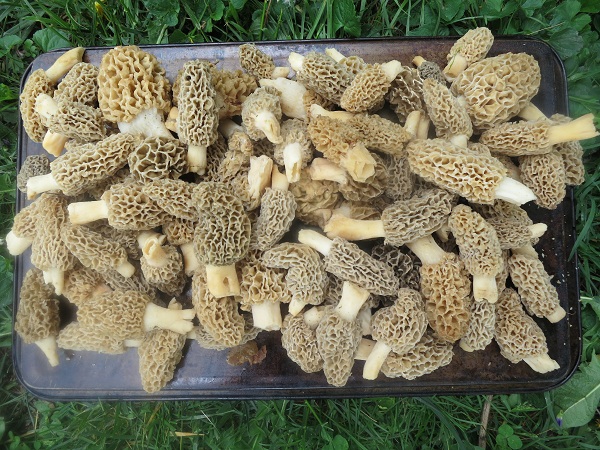 Luckily my Amish friends took me out to thier favorite places and this is what we found. Wicked!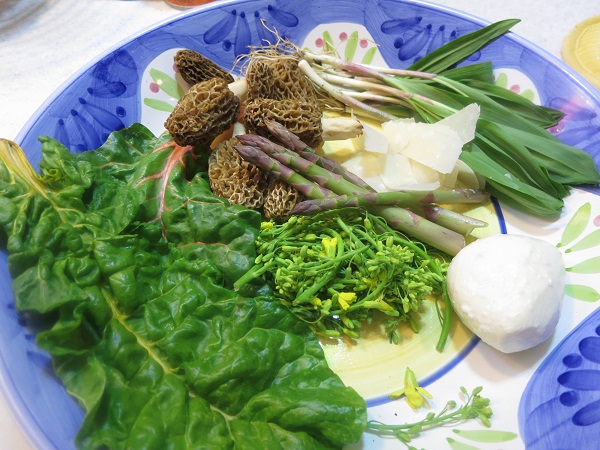 So are we ready with all our stuff for a great pie? Heck yea! Preheat the oven to 485 degrees.
Ingredients:
One dough ball from my Easy Dough recipe on this blog
One tablespoon of extra virgin olive oil
Three ounces shaved Parmigiano Reggiano
Six or seven fresh ramps
Two or three leaves of spring swiss chard
One, four ounce ball of fresh chevre goat cheese
Six medium morel mushrooms
Four sprigs of asparagus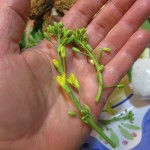 And a Handful of kale flowers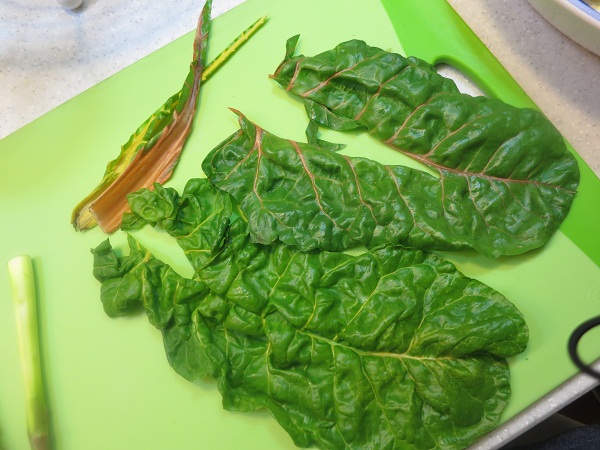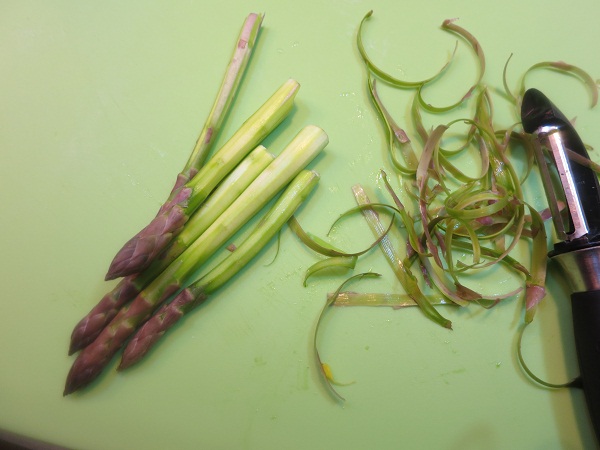 Cut the stems from the chard and peel the asparagus (if you wish).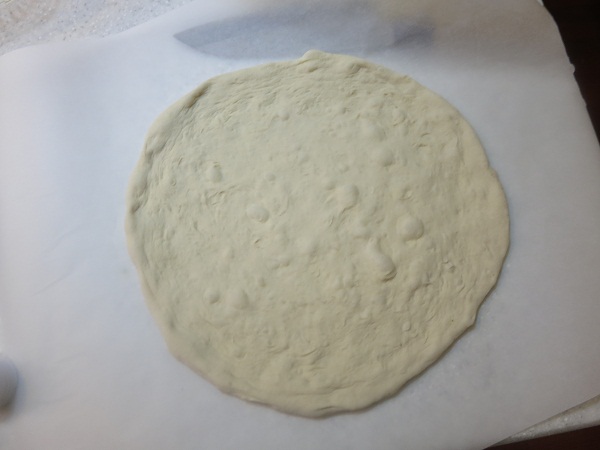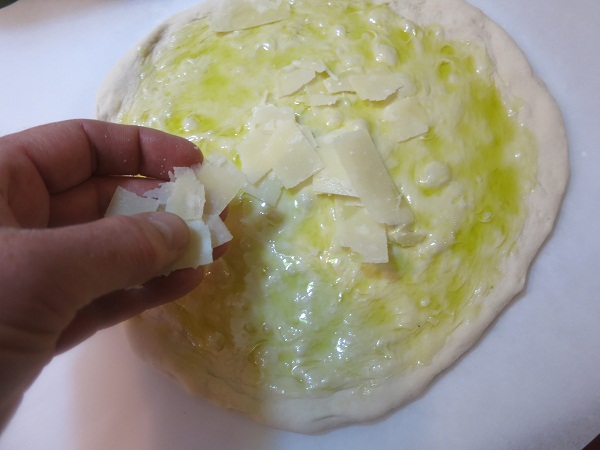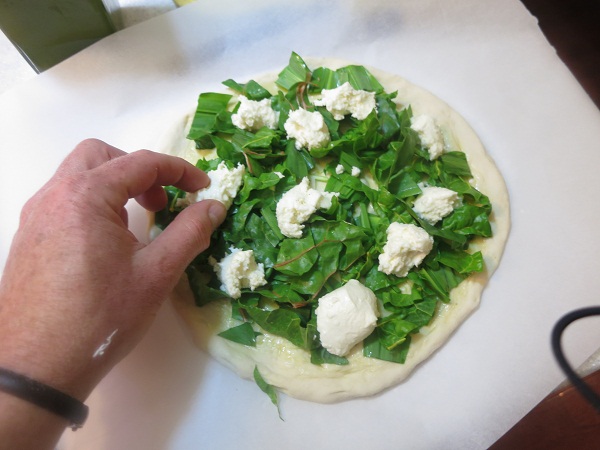 Form the pizza disc then brush the extra virgin olive oil on the dough, place the parmigiano, leek, chard and goat cheese on top.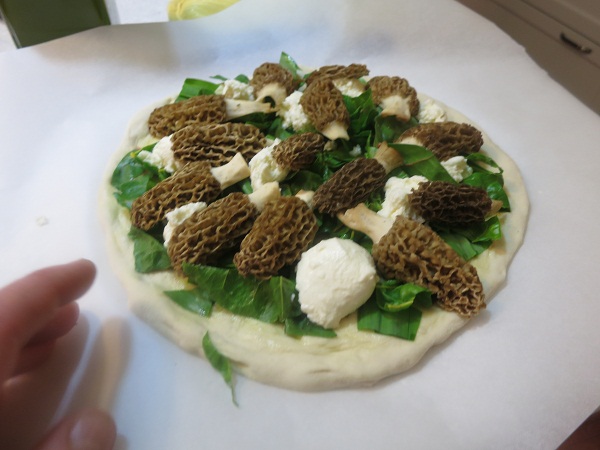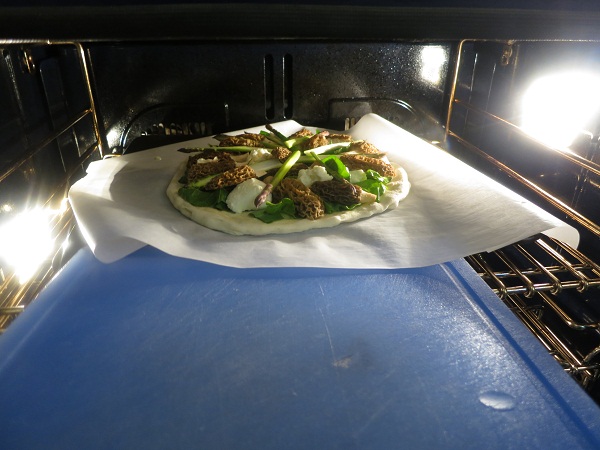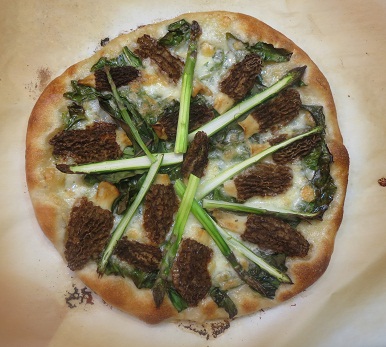 Place morels and asparagus on the pizza and slide the pie into the oven with a pizza peel or a cutting board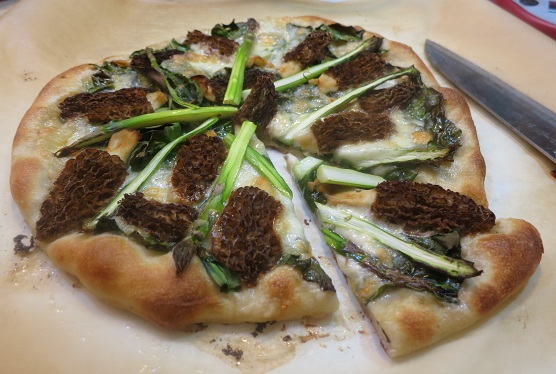 Cook for 12 to 14 minutes or until brown and cooked through. Place the Kale flowers on top. (I was so frenzied that I started gorging before I remembered them- above)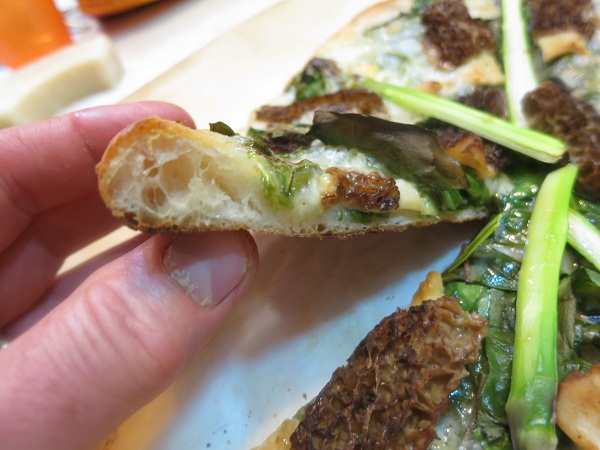 Look at that cornicione!  Great pizzas lead to great memories.