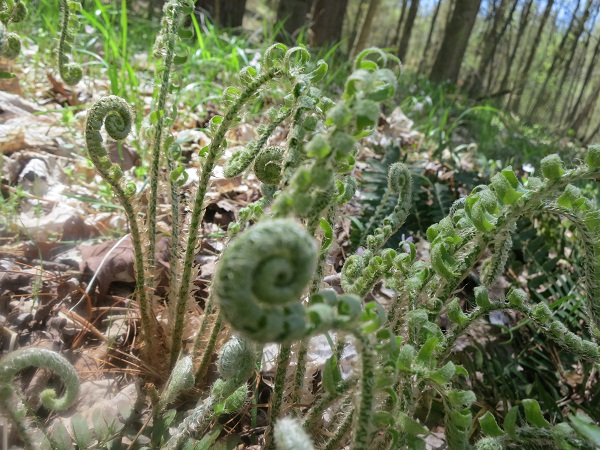 Springtime to me is all in the crunch, the crunch of a fiddlehead fern and the spring ramp, the crunch of the asparagus and don't forget the crunch of a great crust on a springtime bread.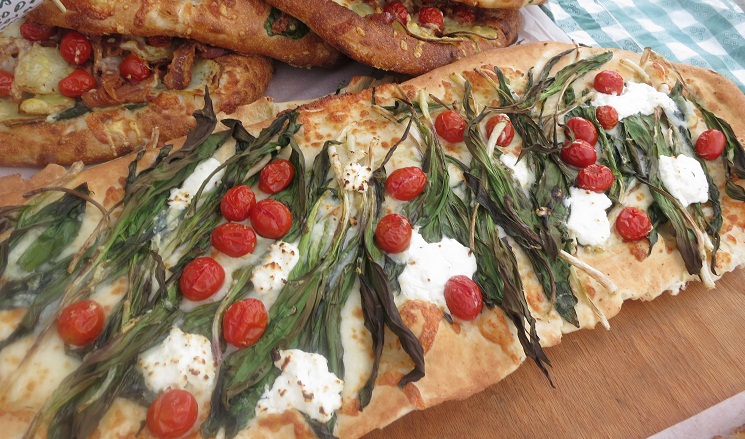 Last weekend I baked alot of stuff to sell at the Athens Farmers Market and was unable to take many photo's because my tent kept blowing away. I was able to carry out a concept based on a wierd idea to introduce crunchy kimchi into some bread that was slit open like a gutted lizard. The problem with this concept is moisture. Any kimchi is bound to soak the hardened gluten strands of any fired-up bread. Enter some fabulous local chevre from the great cheese makers at Integration Acres, like the dollops of chevre on the pizza al metro, (above) with ramps, tomato and provolone.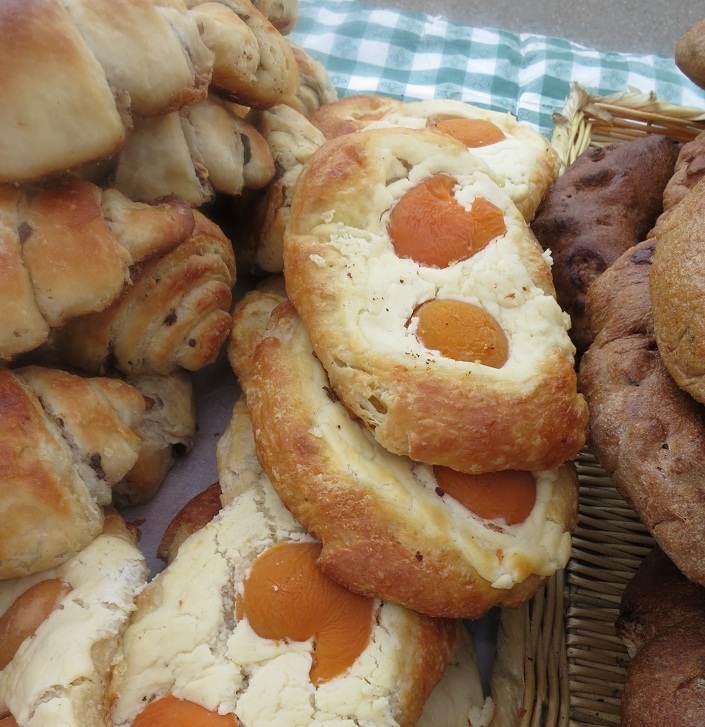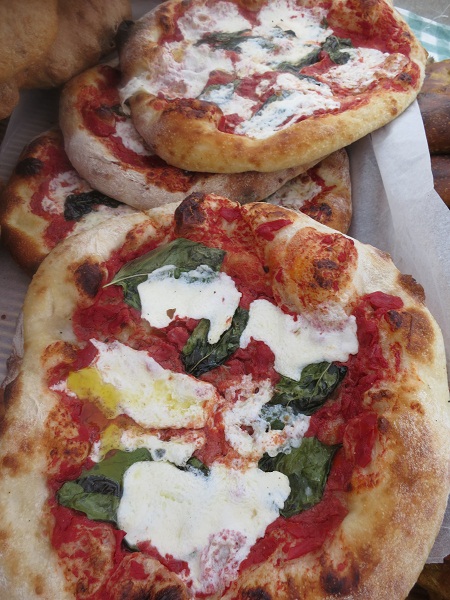 So along with the "Sunny-side-up" croissants that Jake the baker made with an almond pudding and apricot, (left) and the traditional Pizza Margherita, (right) I crashed forward into the hinterlands of bread sanity, until I found it.
 A great insane loaf of Asian deliciousness! Now, first the kimchi.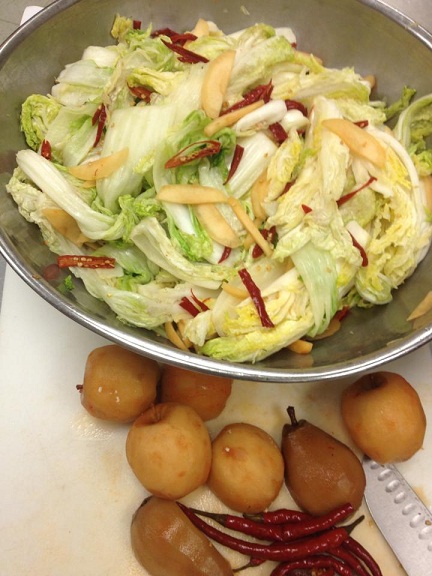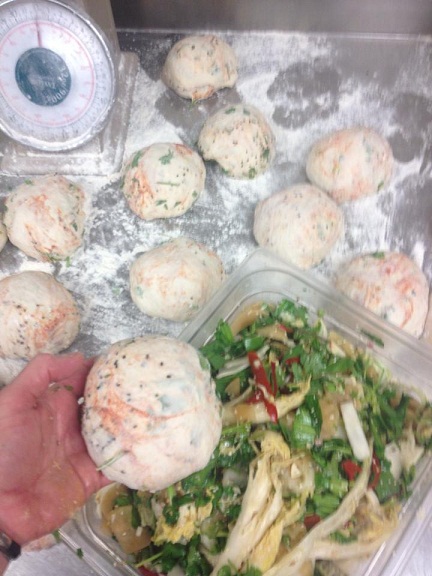 I first cooked an amazing amount of napa cabbage and kohlrabi with salt. After they became acceptably limp, I rinsed with cold water and rung them out like the laundry. I then introduced some garlic, rice vinegar, pickled Jeruselem artichoke and turnip and the rest of my pears and apples that have been "red kimchi'd" for at least three months- sweet, spicy and naughty- funky to say the least. After one day, this white kimchi didn't really "have it goin on", so I added alot of lime and lemon juice, cumin seed and the best thing ever- pickled cayenne peppers from Cowdery Farms! To this I made a dough of black and white sesame, Korean pepper powder and cilantro.

Above is the video of our crazy baking and pizza frenzy at 3 a.m. in Athens, Ohio. I do have to endure bumping into delivery drivers and pizza makers at this busy time on a Friday night at Ohio Univerisity.  Here I am rolling up these Asian batards before proofing.  (Don't worry, I took my hat and beard net off for this video, whatta ya think, we're some hill-jacks from…Athens, Ohio?)
After these great batards were proofed, baked and cool, I slit them and filled them with the Integration Acres chevre, (fresh goat cheese), that I mixed with fresh chopped ramps, mushroom stock and Chinese five spice. This enabled me to stuff the white kimchi in the loaf without turning it to mush.
 I sold out of all forty batards within an hour then thought that I wanted to take one home…dang.