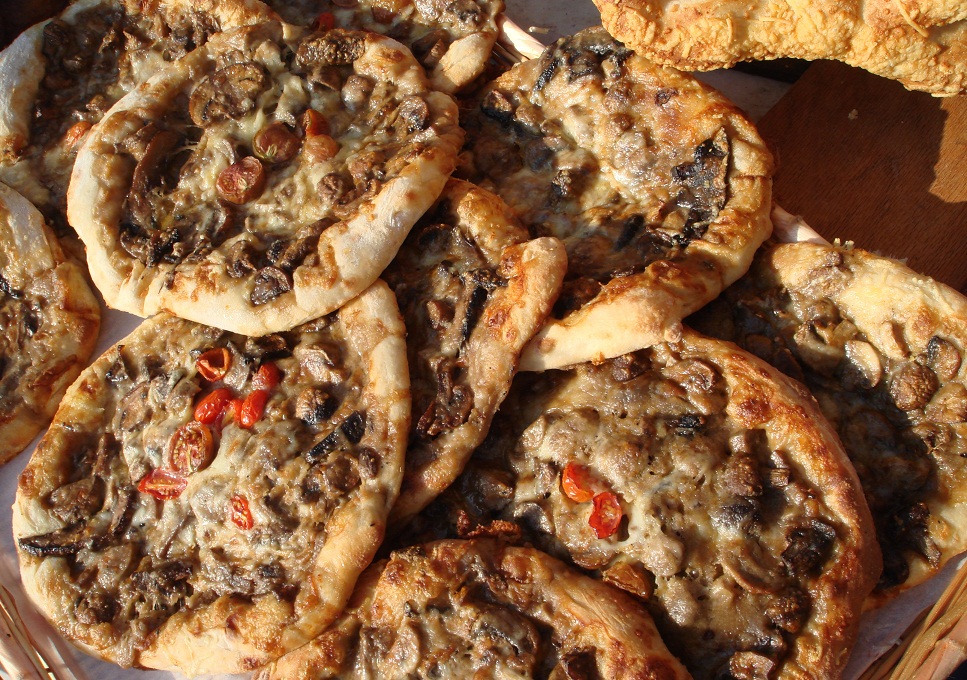 It's early November and while the country is clamoring for (yet another) "change" in government, some of us keep on bakin'.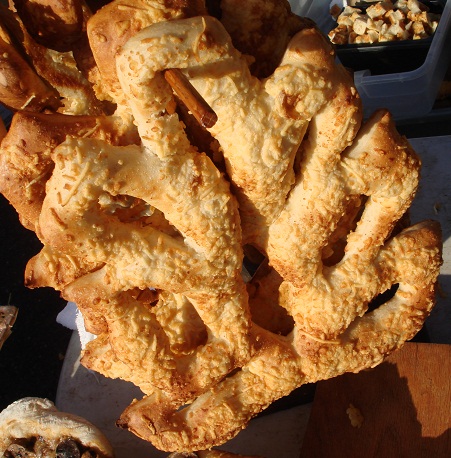 We're here in Southeast Ohio, a place Katie Couric describes as the "Great unwashed middle of America." We're keeping ourselves busy fermenting, mixing, holding, filling, topping proofing and schlepping pizzas and breads to our loyal customers. The veggies  came from either the Athens Farmers Market or from the Amish in Chesterhill, Ohio.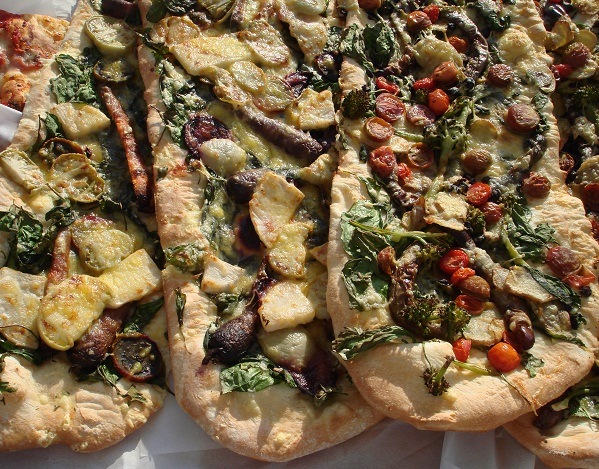 Besides some big Fougasse and Northern-pike looking garlic-pudding stuffed Fougasse, Patty Nally, Joel Fair and I made big Turkish Spinach Pides (Pi-DAY) with ricotta, Parmesan and aged cheddar. Today's Pizza al Metro are made with Stanislaus Alta Cucina tomatoes mixed with our organic Christina's tomato puree from Escalon.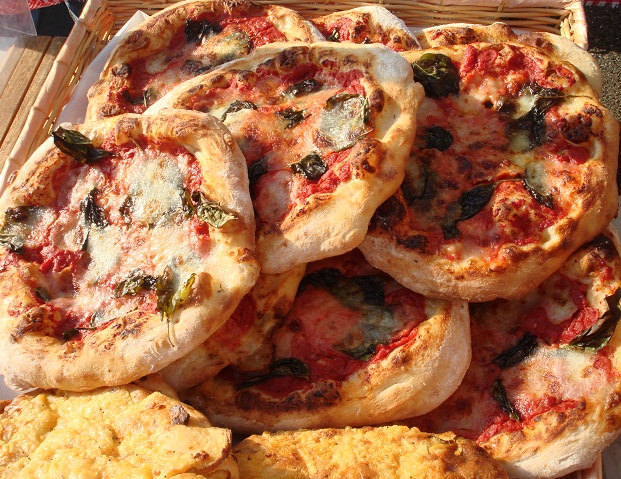 I use a stellar organic sauce on my Pizza Margherita.
We also made Schiacciata with arugula, Parmesan, purple carrots, pickled green tomatoes and turnip, French fingerlings and the last of the Starline Organics cherry tomatoes. All are coated with melting Gruyere.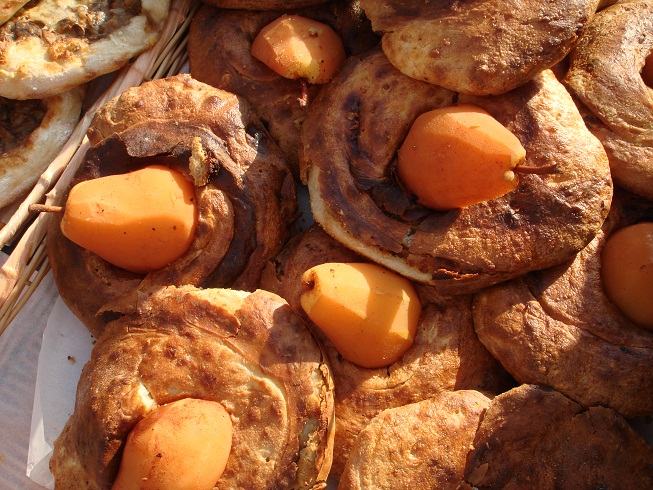 Add to this mix the Sukkar bi Tahin, sweetened tahini rolled in dough and cooked, then stuffed with a poached pear.
We went through a tremendous amount of mushrooms for the Super Mushroom Bread and the mushroom pizzas. I used porcini, shiitake, portobello, button and oyster mushrooms, along with imported Fontina and Gruyere.
I topped the Scaletta, or ladder sticks, with heavily-smoked local pepper bacon or immature Cerignola and Castelveltrano olives from Italy that I usually mispronounce.
It was a great crowd and I felt so good, I decided to treat myself  to my monthly shower. Thanks for reminding me, Katie!