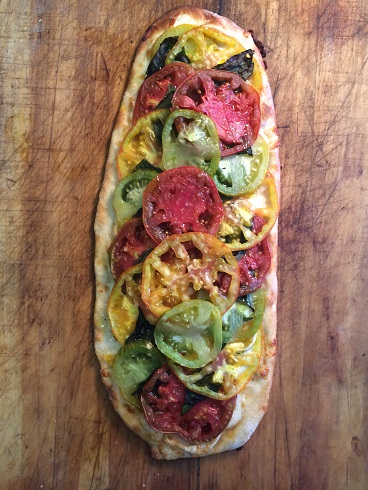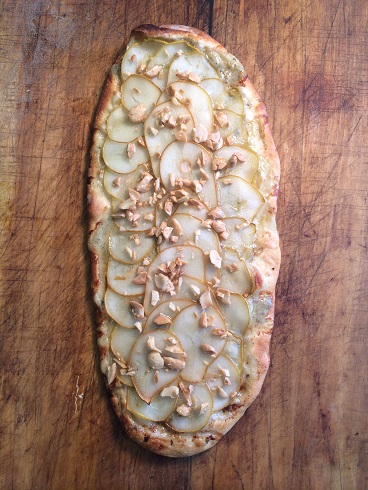 The fruit of summer is a full landslide now in middle American Ohio. This means some great chances to pack my pizzas with the sweet goodness of local foodstuffs. Here are two sweet fruits that I've paired with a low-hydrated dough and sharp piquant cheese to achieve a fresh, juicy agrodolce, (sweet and sour taste) that everyone with taste buds loves. The shape of these pizzas resembles the Spanish Coca and is a fantastic way to introduce this fantastic food to your friends.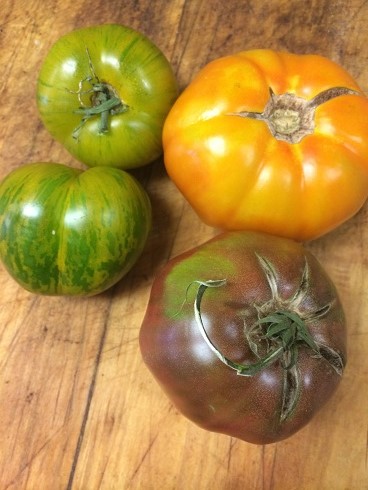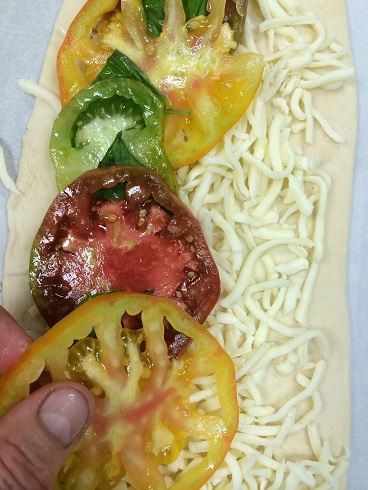 Lets first start with the tomato coca. I used some of the great heirloom grown by Green Edge Gardens of Amesville, Ohio. My all time fave is the Cherokee Purple followed by the Green Zebra and Mr. Stipey brings up the rear on this great coca. First I added about five ounces of shredded aged mozzarella and provolone and slid torn pieces of basil in between each slice followed by extra virgin olive oil and coarse sea salt.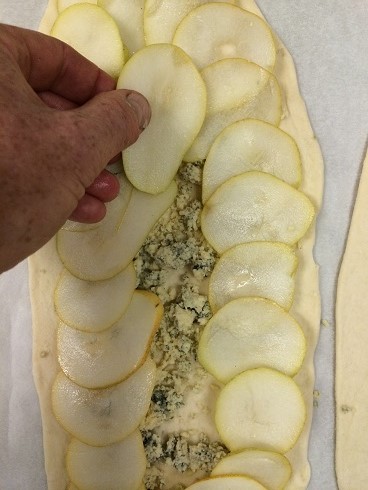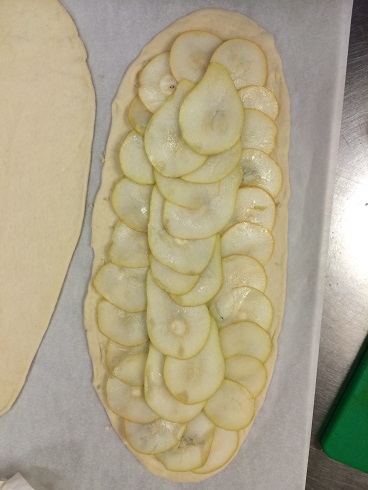 The next coca is a finger-licking pear pizza featuring some local pears from Neil Cherry of Cherry Orchards in Crooksville, Ohio. Under the sweet pear is some great English Stilton and then I topped the coca with some chopped Marcona almonds.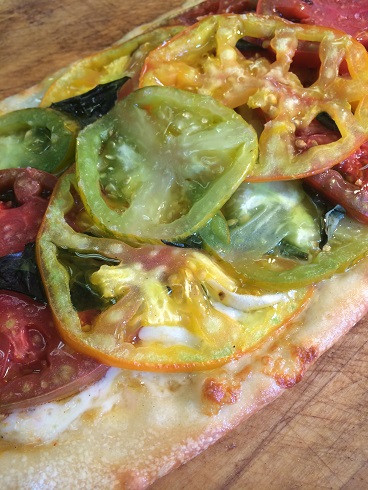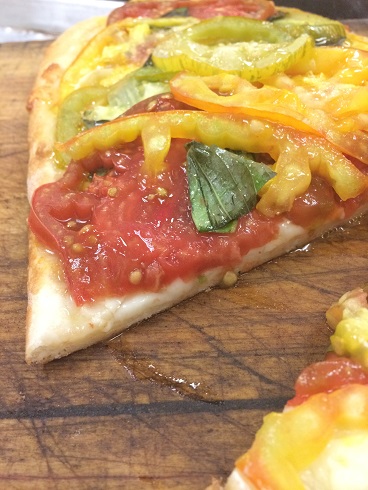 After assembling these coca, I blasted them at 550 degrees. If you are making these at home, try to cook them with a high heat, (above 485 if you can), because you don't want the "melt", (This is a soggy mess and separation of juices from the fruit that you get when the fruit is cooked a low temperature)-plus the dough will not crisp up enough to hold up to the weight of the fruit. To check for doneness, lift a slice in the middle and look for undercooked cheese and dough gumline.